Jupiter progress in Capricorn, restructuring, and incorporation - StarzSpeak
BY : STARZSPEAK
Jupiter's progress in Capricorn, restructuring, and incorporation.

The divine Jupiter is the god of Vedic astrology. Jupiter is the birthplace of wealth and prosperity. It represents wisdom, knowledge, law, higher education, temples, beliefs, and the husband of women in astrology. Without the blessings of Jupiter, nothing can work and we may not be able to enjoy life on this earth. With the benefits of Jupiter, we all host all the auspicious events of our lives, such as weddings and baby showers. It is the only planet that decides when a child will be born.
Capricorn is an Earth sign ruled by Shani Dev, who is the task manager and guide through difficulties. Jupiter is in progress in Capricorn as of November 18, 2021, so what can we expect now?

The advance of Jupiter in Capricorn
After this devastating pandemic, everything slowed down. The pandemic has affected us negatively. This Jupiter breakthrough will definitely help us start our life everywhere in a positive way. We can plan things in a new way with the help of the evolution of Jupiter. The structure of the new government will be available to us. The new rules and regulations will surprise everyone. Some difficult decisions can affect us. Larger organizations will start to benefit from all of your plans. All plans and strategies will be implemented quickly and rapid growth can be seen in multinational companies. We will all value our lives and ensure that we all make the necessary and decisive efforts to maintain our health.
This advance of Jupiter is sure to affect us all in a quick way, but depending on the Moon sign, we will all get the desired results according to our zodiac signs, so let's talk about it.

The advance of Jupiter in Capricorn Aries
The progress of Jupiter in Capricorn will surely give the sign of Aries very good results this time. An excellent time to start a new career. There may be career growth and you too may be surprised. Be prepared. Time to update. A good time for government employees when some new benefits can be expected. Relationships with your father are likely to improve, or you may start over. Educational changes are on the way. Teachers can receive benefits. New government strategies may be new to us. Relationships with in-laws can be good and you may spend time with them. Students may be surprised by the results like tests affected by the pandemic, but they will be happy and stress-free. Lovebirds can value relationships and singles understand the importance of love. Priests can have fun and also a new way to worship.

The advance of Jupiter in Capricorn Taurus

The progress of Jupiter in Capricorn will bring positive results for the inhabitants of Taurus. You are likely to start traveling and that can lead to positive results for you. Work-related travel can be there. Your beliefs can change. You can evaluate and make changes that can help your growth in the future. Lawyers can see changes in regulations and be surprised by them. Good times for politicians and the professions can alternate. A sudden visit for Hajj and you can begin spiritual practices. Religious activity at home can be helpful. Students are very lucky and luck is more likely to favor them. Expect good results. Parents will be happy with the success of their children. Lovebirds will travel to strengthen their relationship, and singles can look forward to a new love from long distances.

Advancement of Jupiter in Capricorn for Gemini
The progression of Jupiter into Capricorn would bring good news to the native Gemini. Interest in research may increase. New research might get you excited. Windfall gains are possible. Reading the book is sure to make you happy. Relationships with in-laws can be good and you may surprise them with your efforts. You may get an inheritance and this time you are going to be very serious. Try to calm down. Sexual problems can be solved. Health is likely to improve. Traveling on excursions can produce beneficial results. May there be a spiritual concern for you. Students will be serious and cautious about their results, but they will soon be happy. Lovebirds should remain calm as a relationship breakdown can occur. A visit to any new historical museum may surprise you.

Progress of Jupiter in Capricorn Cancer
The progression from Jupiter in Capricorn to the sign of Cancer results in an incredible moment. You can definitely commit and consider marriage. Marriage will be one of the top priorities for you and you can put all your efforts to achieve success. Marriage problems can solve your problems, and you may be surprised by the marriage. There will come a happy time for legal problems in marriage and the results. A sudden association can happen and the business will be good. Slow deals can also have a sudden pace. Traveling to the city can be beneficial for business growth. Teachers may be happy with the new teaching rules. The government may be surprised by some bold decisions and lead the masses. Lovebirds can definitely be serious with each other. Singles can appreciate and find true love.

Advancement of Jupiter in Capricorn for Leo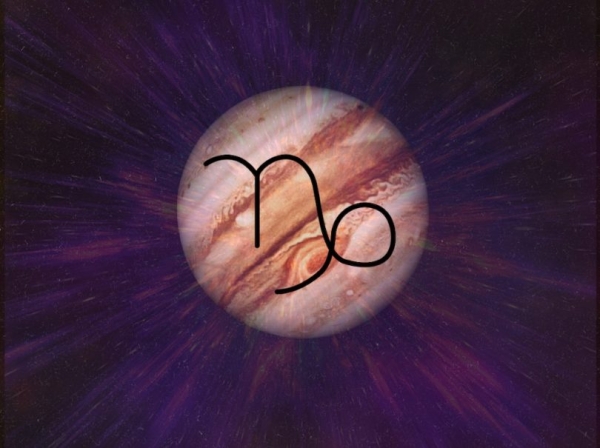 The progression of Jupiter in Capricorn may produce mixed results for the Moon sign in Leo this time. An excellent time to plan your daily routine and make changes. It's time to restructure your business for more success. Diet changes should work for you. It can be severe on your health and you may appreciate the importance of that. Expenses can be controlled and your money management can be good. Loans may begin to decline and new sources of income are expected. Yoga can help you. The government can bring some lucky inventions to the people this time. Diseases can also be controlled and treated. Students' health problems are more likely to be resolved. There can be a success in academic education. Sporting events can bring some stress-free moments. Love life will be great, or a sudden separation is also possible.
Progress of Jupiter in Capricorn for Virgo
The progression of Jupiter into Capricorn can lead to unexpected results for Virgo individuals. An excellent moment for politicians as some unexpected developments can be seen. Government administration can bring serious changes for the future, a very favorable time to start creative activities. Artists can start planning their careers in new ways and success can be achieved. Excellent time for students. Incredible success in education. Go and have fun in the best possible way. You may also be planning a picnic or any sporting event. Lovebirds can be serious and can even make pledges of commitment. A good time to fall in love, singles do not waste time. The elderly can be more spiritual or the interest can be more - a great time to do religious activities at home and bring peace to life.
Learn the true power of the planets that will bring success. Get Janam Kundali Premium.

Advancement of Jupiter in Capricorn for Libra
The advancement of Jupiter in Capricorn would pay off for Libra natives. Great time to buy a new home or make a plan. Your happiness lies in spending time with your parents. You may have to take care of your mother, and your health may improve. It is time to start a new life with your spouse again. The problems can begin to subside. Improving the local environment will be at the top of your list. You can garden or plant new trees, a great time for farmers. The vegetable trade may peak and the market may have a good time. Students are more likely to receive blessings from their grandparents. A good time to do spiritual practices. Profits through the government are possible. It may be possible to travel to remote locations. Singles can have fun and have fun. The family can visit a new restaurant and it is time to enjoy the sumptuous food.
Progress of Jupiter in Capricorn for Scorpio
The progression of Jupiter into Capricorn has good results for Scorpio natives. You are likely to be brave and adventurous. Try to control and keep your balance. Your approach may be disciplined, but be sure to maintain good relationships. Traveling will be an adventure. Excellent time to improve your relationship with siblings. The above problems will be resolved and it is time to reboot. It's time to write a novel, so the writers have their typewriters and pens ready. Sudden fame can also be possible. It may be possible to make changes to the media. Let a great time begin for reporters. The print media may work again. Students' confidence can increase and they can excel in their studies. Your sports day in May increases your interest in research. You can read some suspense books. You can consider your marriage if you are engaged. Lovebirds can feel much-needed relief after a long time. Traveling to new places is expensive. Students will get the desired results and make their parents happy. Unexpected results may surprise parents.

Advancement of Jupiter in Capricorn to Capricorn
The progression of Jupiter into Capricorn can result in the gift of the natives of the Capricorn moon sign that they have been waiting for for so long. It is a new beginning of your love life. Confidence is likely to increase, but the necessary changes in your personality may surprise others - it's time to isolate yourself for a while and plan your life. Restructuring your life can be the turning point. You may be serious and reserved, but your ego and ego need to be calm. Students may be a little anxious about the results, but it will be temporary, so relax boy! Love relationships can be strengthened, and you can make very important changes to make your lover happy. Let all commitments be serious this time, and you should see what you commit or do. A new emotional life can change the perspective of your life. Try meditation and balance between love and life. If you are engaged, you can definitely consider marriage and be happy with it.

Advancement of Jupiter in Capricorn for Aquarius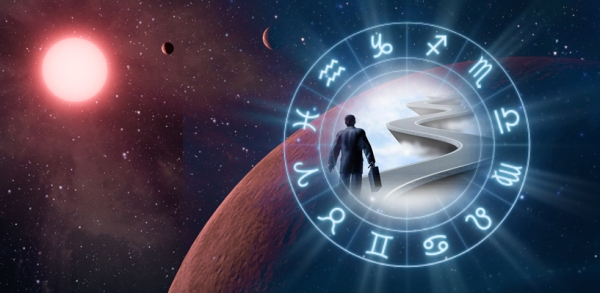 The progress of Jupiter in Capricorn is likely to lead to good results for the natives of Aquarius. Excellent time to get away and travel. Traveling abroad will surprise you. You can also move to another state or city. You will be in control of your expenses and will feel happy about it. It is an excellent time to start meditation and yoga. Spirituality can bring you a lot of wealth. Visiting an ashram can make you feel very relaxed, and donations to those in need can go a long way. Your problems will likely start to subside now. It can also reduce mental stress. Students have time to enjoy a vacation and should feel free this time. You need to make some changes to your diet. Love life may be very far away or some problems may arise. Love from a distant place can enter the single life; Stay alert.

Advancement of Jupiter in Capricorn Pisces
The progress of Jupiter in Capricorn could lead to very beneficial results for the sign of Pisces on this occasion. Excellent time for restructuring and business planning. It may be possible to start a new business. The climax of the work can be reached and all the planning can lead to positive results. Social life is likely to be good, and you may plan to spend time with friends. A large organization can devise some strict strategies to make big profits. Multinational companies are more likely to have a good time. The digital sector can grow and new inventions can be possible. Scientists' research will be at its best. The older brother may worry about you and the relationship will grow stronger. Students will enjoy their freedom and this time they will be able to enjoy it in the best possible way, don't worry about them. The government can be tougher on investments. My love life is good, and lovebirds are sure to celebrate each other's company in fancy restaurants with wine.
Therefore, the evolution of Jupiter in Capricorn is likely to restructure everything and propel us forward in our lives. Jupiter is the planet of expansion, and when it goes through Capricorn, it will surely help us to rethink and start creating a solid future company.
Read More - Chhath Puja 2021: date of celebration, importance, and history - starzspeak