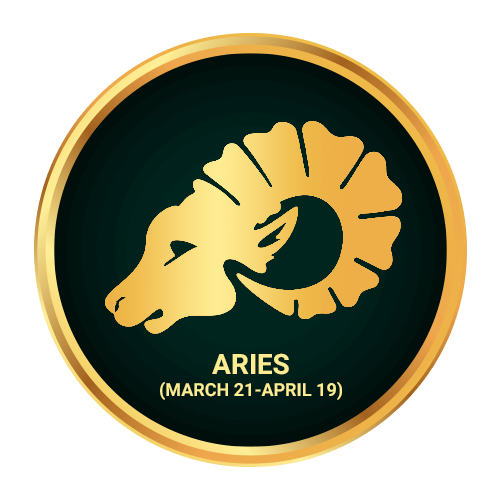 Date range: March 21 - April 19
Element: Fire
Quality: Cardinal
Color: Red
Day: Tuesday
Ruler: Mars
Lucky Numbers: 1, 9
Today's Horoscope
Your mood today is tremendous. There are particular restrictions on you so hang around with your partner and make the most of this day for him/her. observe the actions of your partner and then give the required reactions. When it comes to working, the time to put your plan into action has arrived. Your colleagues are willing to get involved in this as well. Remain available for them. It's great to appreciate and be proud of your body but does not take it easy. Fuel it with the correct amount of food and hop it with the right amount of exercise. A very harmonious environment at your place has been created as the stars are aligned to make your family and friends happier with you.
Monthly Horoscope
At the beginning of March, women are especially advised to keep a check on their speech during interactions with family members. You are in the flow of emotions and still because the situation remains the same, someone's speech and behavior will hurt your feelings. Spirituality will be the best remedy for peace of mind. There are also chances of participating in religious functions or meeting a spiritual master. Due to the possibility of bad blood with your immediate close, keep restraint on your speech and behave in a compromising manner if possible. Avoid risky behavior and plans. Irregularities in food and sleep can cause minor stomach problems or headaches. Avoid traveling if possible due to injury or accident totals. Use caution when driving. There will be a success in government work. Despite much hard work in the initial phase, there will be bitterness in the mind due to less success. However, after the middle stage, you will get financial benefit or you will be able to prepare an economic plan. Business will also be planned. Contact with other people will increase. One has to engage in intellectual work. Especially in the matters of children, they will be worried about their studies. In the last stage, you will do some service for the benefit of others. Gifts will be received from friends and relatives and they will spend time with them happily. Will there be a trip with them. Philanthropic work done with harmony will give you inner happiness. In short, you will live in bliss. You will get happiness and satisfaction by keeping communication in your married life. There will be an increase in the feeling of rage and hegemony in thoughts. By keeping restraint on speech, you will be able to avoid a major disaster.
Yearly Horoscope
The year 2021 will be awesome who has Aries sun sign. However, you may suffer some physical problems this year, but financially the conditions will be good. All your interrupted work will be finished. You will advance in your job and your business will also grow this year. There will be a change in the first 4 months of the year. This year, Shane will be seated in the 10th house of Aries. In the middle of the year, the transit of the Guru will also be in the eleventh house of your sign. This year you will do many new tasks. There are good chances that are Aries will get married in 2021. On the financial side, this year may be better than expected. Hard work at the beginning of the year will pay off by the end of the year. Those who are employed will fulfill their responsibilities well. After April, your benefits will increase. For those who have their own business, the situation will be more positive for large industrialists. This year is normal for educational activities. Respect the competitive spirit. Try not to find easy routes to progress.
---
General
Traits
Strengths: Courageous, determined, confident, enthusiastic, optimistic, honest, passionate
Weaknesses: Impatient, moody, short-tempered, impulsive, aggressive
Aries likes: Comfortable clothes, taking on leadership roles, physical challenges, individual sports
Aries dislikes: Inactivity, delays, work that does not use his/her talents

Compatibility
Greatest Overall Compatibility: Leo, Sagittarius
Best for Marriage and Partnerships: Libra