7 learnings from Garud Puran
BY : STARZSPEAK
Garud Puran is one of the 18 spiritual Mahapurans in Hindu culture. Most of the descriptions in this Purana relate to Vaishnava literature. It is based on the Hindu god Vishnu and many other treasures that we did not know before.

At the same time, the Puranas teach many great truths about life and death. All of these Puranic lessons will teach you innovative things to help you create a different outlook on life. Explain the subject and idea of Hinduism in detail. He learned that all the gods live in all human bodies and are outside the body.

Garud Puran contains various teachings and phrases. Another fact about this Purana is that it explains the mystery of death and all the events after death. The Puranas are not only attractive but also full of unique spiritual values. We will talk about teaching.

Learnings from Garud Puran


1. It is said in the Nitisara of Garud Puran that one should resort to vigilance and cleverness to deal with enemies. Enemies are constantly trying to harm us. In such a situation, if we do not show cleverness, then we will suffer loss. Therefore, as the enemy is, according to it, he should be kept under control by using policy.
2. If you want to be rich, wealthy or lucky, it is important that you wear clean, beautiful and smelly clothes. According to Garuna Purana, the good fortune of those who wear dirty clothes is destroyed. In a house where there are people who wear dirty clothes, Lakshmi never comes to that house. Due to which good fortune also goes away from that house and poverty resides. It has been seen that people who are endowed with wealth and all the comforts, but still those people wear dirty clothes, their wealth is gradually destroyed. Therefore, we should wear clean and fragrant clothes so that the grace of Mahalakshmi remains on us.
3. Without practice, knowledge perishes. If you do not practice knowledge or learning from time to time, then they will be forgotten. According to Garud Puran, it is believed that whatever we read, we should always practice it once. So that that knowledge gets fixed well in our mind.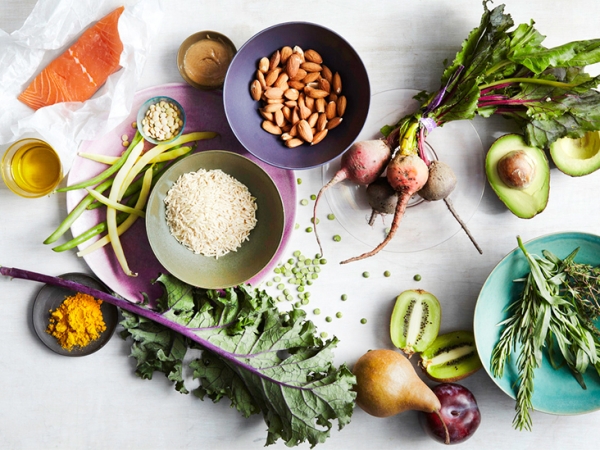 4. A healthy body is achieved only by eating a balanced diet. It is through food that a person attains health and by food he becomes ill. Food is the main source of our body.
We always get more than half of the diseases because we take unbalanced food and drink. Due to which our digestive system does not work properly. That's why we should always take digestible food. With such food, the digestive system works properly and the body gets full energy from the food. The digestive system remains healthy and because of this we are protected from diseases.
5. Ekadashi fasting has been described as the best in the scriptures and Puranas. In Garud Puran, its glory has been described a lot. The person who observes the fast of Ekadashi is saved from all the troubles. He definitely gets the benefit of that fast.
There are some rules for observing Ekadashi fast. This fast should be kept according to the rules. Only fruits should be taken on this day. One should not indulge in any kind of addiction, only then this fast gives fruit. According to astrologers, by keeping it, any bad effect of the moon, it ends
6. Although the importance of Tulsi has been told in many other Puranas apart from Garud Puran. Keeping Tulsi in the house gives freedom from all kinds of diseases. By consuming it daily, a person cannot get any disease in any way.
By giving place to Tulsi in your house and giving water, the blocked paths are opened. By consuming them in the prasad of God, all physical and mental disorders are removed. After worshiping Vishnu, worshiping him gives many fruits
7. Anyone who insults any deity, deity or religion has to repent one day in life and goes to hell. According to the Gurud Purana, a lot has been written about such people.
According to Gurud Purana, those who do dirty work in holy places (in temples etc.), cheat good people, abuse and abuse them in return for any favours, question the existence of religion, Vedas, Puranas and scriptures. No one can save you from Hell.
ALSO READ: Why is Garud Puran recited after death, what is in it?