Lal Kitab Remedies for wealth and prosperity
BY : STARZSPEAK
Lal kitab is a remarkable branch of Vedic astrology. The collection of 5 books written in 1939-1952 is called Lal Kitab. Lal Kitab, written in ancient Urdu, for the first time in the history of astrology represents a new style of astrological analysis with fast and cost-effective treatment. In this article we will present various Lal kitab remedies for accumulation of wealth.

The Lal Kitab or Red Book is unique in Vedic astrology because, for the first time, the book describes how the position of the individual planets in person's horoscope should be reflected in the lines of your palm. In other words, this book is about astropalmology, that is, it combines two different arts of palmology and jyotish i.e. astrology together.

When it comes to making money, there are two main problems - people don't do much, or if they do, for some reason, money doesn't stop in the hand. Expenses are always higher than income. In both cases, the situation can be frightening. If you have such a problem, astrology has the answers and solutions. Below are some Lal kitab remedies to help you get rich and become strong.

Lal Kitab Remedies for wealth and prosperity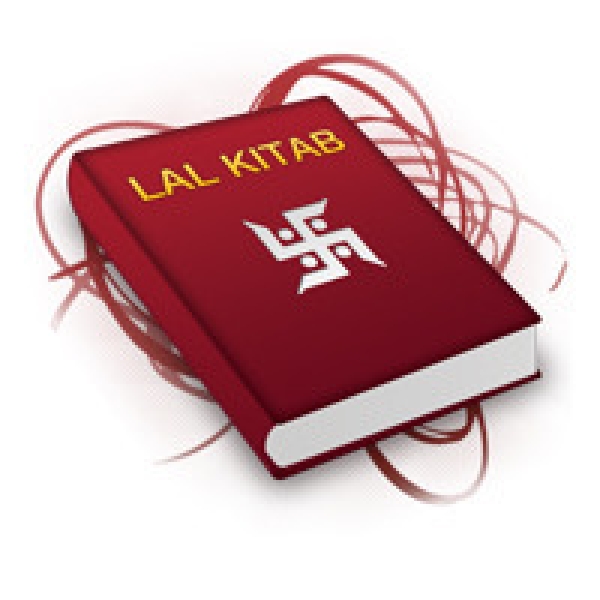 According to Lal Kitab remedies, if there is no progress at work, family members must sit on the ground and eat. On Saturday, you need to flow walnuts or coconut under running water. This is believed to eliminate financial difficulties. At the same time, the work will seem progress many folds.
If you can't increase your wealth, keep a silver ball or a silver elephant where you have your money. Before storing these products in a shop or cabinet, place them at the feet of Goddess Lakshmi and wish her wealth. This will start to improve your finances.
If your income does not increase, then according to the Lal kitab remedies, have gold jewelry before the goddess Lakshmi on Friday and apply sandalwood tilak on them. Then read Kanakdhara Stotra and leave the house every day with hope. It is believed that this leads to making money. At the same time, the progress of family members began.
If the debt continues to rise, according to the book, you will have to feed crows every day. Also, have a bowl of barley under the bed on the side of your head before going to bed. Then divide the barley into a poor in the morning or feed the animals. Thus, the financial crisis will gradually end and one will get out of debt.
Some of the most effective mantras to attract money according to Lal Kitab are:
'Lakshmi Prachodayat Om'.
'Vishnu Patnyai Cha Dheemahi Tanno'
'Om Shree Mahalakshmyai Cha Vidmahe'
According to the Lal kitab remedies, if money is not stopping in the pocket, offer homemade halwa and khichdi in the temple. At the same time, it is necessary to help those who need it. It is believed to increase the chances of financial success.
If you have problems with money or you can't move forward in your work and business, get a steel lock on Friday. Remember that when you buy a lock, you do not open the lock yourself and do not ask the seller to open it. Buy in the same way as it is locked. Then keep this lock where you will sleep on Friday night. After bathing on Saturday morning, put this lock in a temple, gurudwara, or any religious place. It is believed that when someone will open this lock, the lock of your fate will also open.
Choose any Friday of the month to feed 3 unmarried girls (it will be better if the girls are poor). After offering food, offer them a yellow dress and cash. According to astrology, this will bring joy to the goddess Lakshmi and you will find many opportunities to rise.
According to the Vedas, happy Lord Vishnu, the husband of the goddess Lakshmi, will please this goddess of wealth more than in many other ways. You can also start some of the Lal kitab remedies below.
Feed the cows' fresh green grass every morning.
Ask the women in your house (mother, husband or sister) to pour a glass of water to the front door of the house every morning after waking up.
Finally, always place your desire on the mast before you leave home for work.
Tulsi's morning and evening worship is believed to be one of the best ways to make money. It is believed that the goddess Lakshmi likes to live in houses where the Tulsi family is watered and worshiped. Just leave some water in a glass or lota made of copper and water the tulsi plant after daily prayers. After watering, don't forget to light a Diya in front of the Tulsi ji.
Pleasing maa Lakshmi, the goddess of wealth, is a great way to attract wealth. But if you are an employee, it should be done differently. Here are some steps you can take:
Starting on Diwali Day, you must begin a barefoot walking ritual in the temple each morning.
Upon entering the temple, Diya should be light up before the goddess Lakshmi and recited the Lakshmi beej mantra.
After prayer, give food and milk to the poor.
According to Lal kitab remedies, take an empty pitcher early every morning and drop it in the water. This practice is believed to enrich the business and help it grow in 6 consecutive Wednesdays.
ALSO READ: The best direction to sleep as per Vastu shastra