The best direction to sleep as per Vastu shastra
BY : STARZSPEAK
We often tend to sleep more than usual on the weekend. We often blame it on a week-long hectic schedule, but have you considered that your dream direction might be to blame? Well, let's take a look and understand in detail which is the best direction to sleep.
The hectic schedule of daily life often makes it difficult to carry on without feeling tired or tired due to stress and workload. Fortunately, nature has rewarded us with a magical phenomenon known as sleep. When we sleep, our bodies regenerate and the mind becomes new. It is essential for a healthy body and a healthy mind. When you're asleep, you take a break from everything else, and sleep works its magic. Therefore, doctors advise sleeping as much as possible when we are sick or have an injury. According to studies, it has been confirmed that sleep promotes healing and improves bodily functions.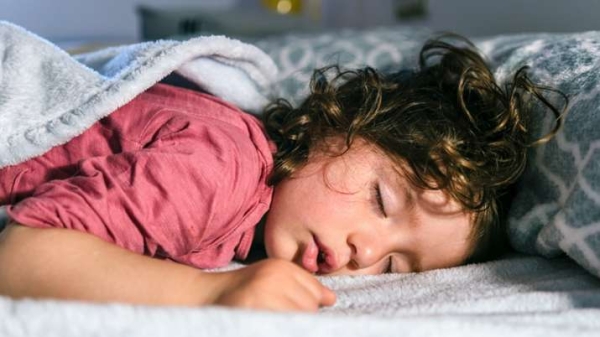 "We pay attention to our bed, mattress, pillows, etc. to make sure our sleep is as comfortable as possible. Also, while building our house, we ask the Vasu expert to give us suggestions on the direction of the bedroom, along with the kitchen, the hall, the temple, etc., and with However, we often do not realize which is the best direction to sleep according to Vastu Shastra".

We receive energy from the cosmic world every second of our lives, and sleep is no exception. We are surrounded by both positive and negative energy, and our orientation in relation to the Earth's magnetic field can decide which way to go. So, the direction of sleep is very important according to Vastu shastra. When we say sleep direction, we mean the direction our head is pointing while lying down during sleep. Let's analyze the sleeping view in each direction according to the experts in extensive studies and determine the best direction to sleep.

Sleep with Your Head Facing South



According to wide experts, this is the most ideal place to sleep according to Vastu, as this direction in the house of the god Yama and therefore it is associated with the acquisition of wealth, happiness, and positivity. It also coordinates with the Earth's magnetic field to ensure that you continue to enrich yourself with positive vibrations and remove negative ones. It is highly recommended that people get a good night's sleep, especially those who reside in the northern hemisphere of the Earth. You'll feel much better once you start sleeping heading south.
Sleep with your Head Facing North



This is the opposite of what was discussed above and is associated with health effects. It can cause stress on the heart and brain as the flow of iron-rich blood is affected by the magnetic field. It can also lead to neurological problems and cause long-term sleep deprivation. Furthermore, according to Hindu tradition, corpses are placed in this direction until cremation, as this is the direction in which the soul leaves the body and embarks on a new journey. So it's best to avoid this sleep tendency altogether in general terms, to be safe.
Sleep with your Head Facing East



According to the width, the east direction is a store of energy. So, this is one of the best sleeping trends. It helps you sleep soundly and feel refreshed in the morning. It also improves focus and helps sharpen the memory associated with academics. Therefore, it is recommended for students and people associated with academics, such as teachers, professors, and researchers. This is best applied to children from a young age to help them progress from the earliest stage of life. So, this is the best direction to sleep.
Sleep with your Head Facing West





This situation is a bit nervous because it is not very useful like the east or south, but it certainly has some advantages. If you are looking for success, in business or in the workplace, sleeping in this direction is the best. It helps you to get the best opportunities in your life. Also, it can help you get rid of unwanted negative energies around you. For this reason, some advise sleeping in this direction.

In conclusion, it can be seen that the orientation of your head during sleep can affect the quality of your sleep in general and other factors because it directly affects your health and your mind. According to experts, the south is considered the best direction to sleep, followed by the east. The West can be considered the third option if it is considered suitable. However, never think of the North as an option for sleeping.

Read More -
Dreams Result- Swapna Phal (Part 1)