Santoshi Mata is worshiped in Hinduism as the mother of contentment, happiness, peace and splendor. According to religious beliefs, Mata Santoshi is the daughter of Lord Ganesha. Contentment is very important in our life. If there is no satisfaction, then the person becomes very weak mentally and physically. Santoshi Maa vrat katha gives us satisfaction and brings happiness in our life.

Worshiping Mata Santoshi's fast leads to an increase in material pleasures like wealth, marriage, children etc. This fast is started from the first Friday of Shukla Paksha.

Worship method of fasting in Santoshi Mata vrat katha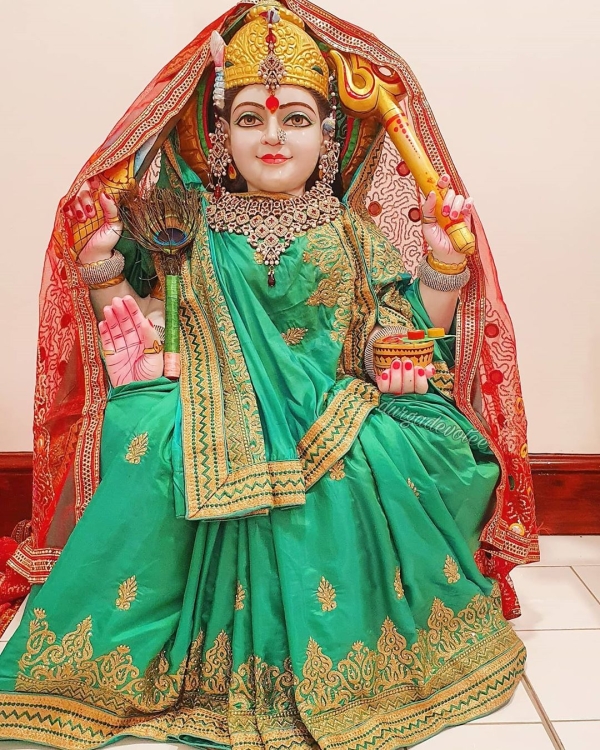 There is a law to fast for 16 Fridays of Mata Santoshi with the wish of happiness and good fortune.
Get up before sunrise and complete the cleaning of the house.
After bathing, establish a statue or picture of Mata Santoshi in a beautiful and holy place in the house.
Keep an urn filled with water in front of Mata Santoshi. Place jaggery and gram by filling a bowl on top of the kalash.
Light a ghee lamp in front of the Mata Santoshi.
Offer Akshat, flowers, fragrant smell, coconut, red clothes or chunri to the mother.
Offer jaggery and gram to Mother Santoshi.
Begin the Santoshi mata vrat katha by saying Santoshi Mata ki Jai.
Take a quarter of anan's jaggery and a gram [in the olden times, it was in the form of currency and 16 annas combined to make 1 rupee] If you want, you can buy a quarter of a rupee, as per your ability and desire, reverence, devotion Buy accordingly.
If you do not get any audience to listen to the story, then light a lamp of ghee in front of you or keep a vessel filled with water in front of you. Do this till your wish is fulfilled.
Perform udyapan of this fast when your wish is fulfilled.
The person observing this fast should keep jaggery and roasted gram in his/ her hand while telling and listening to the story. The one who hears the manifest 'Santoshi Mata ki Jai' should speak in this way with a jai jaikar mouth. At the end of santoshi mata vrat katha, feed the jaggery and gram to the cow. Distribute jaggery and gram placed on top of the urn to everyone as prasad. Before the santoshi mata vrat katha, fill the Kalash with water and place a bowl full of jaggery and gram on it. After the Katha is over and the Aarti is done, sprinkle the water of the Kalash everywhere in the house and water the remaining water in the Tulsi bed. Take a good deal from the market and if the good is in the house, take it for the same work and fast. The person observing the fast should observe the fast with a happy heart with reverence and love.

Key things to remember for Santoshi Mata vrat katha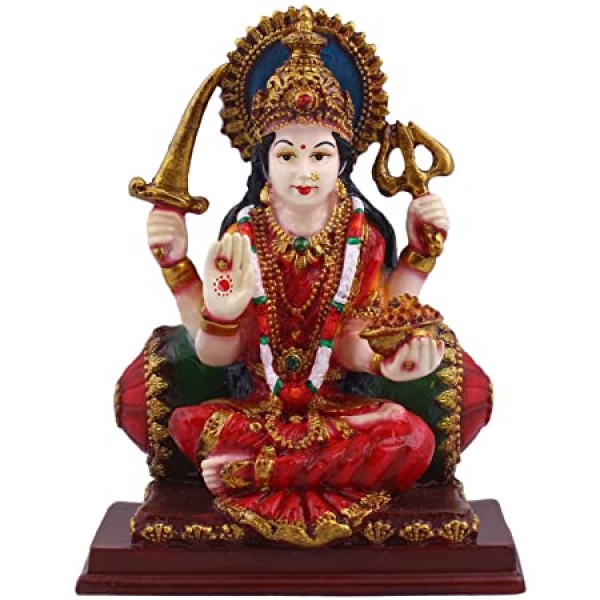 Santoshi Mata's fast should be done at least 16 Fridays.
Feed at least 8 children during fasting.
Men and women fasting on this day should neither touch nor eat sour things on this day.
Mata Santoshi's fast is considered difficult in many ways. Along with observing the fast of Mata Santoshi, it is considered most important to follow her rule. If the rule is violated in the fast, then the fast is also broken.

Santoshi Mata vrat katha Pooja samagri
Photo of maa santoshi,
Kalash,
Betel Leaves,
Flower,
Gram and jaggery as prasad,
Kapoor [Camphor] for the aarti,
Incense stick,
Lamp,
Turmeric,
Kumkum,
One coconut for setting up the Kalash (this coconut will be used till the worship is completed),
A wooden stool for the installation of the mother's photo,
Yellow rice (rice with turmeric mixed in)

Benefits of Santoshi Mata Vrat Katha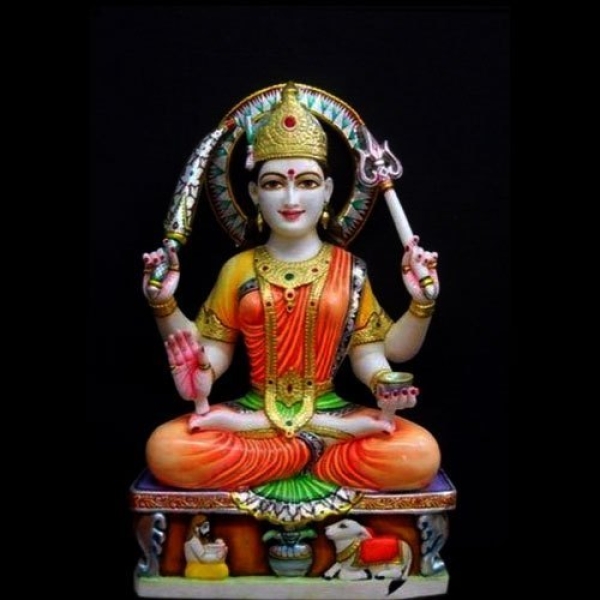 By observing this fast, all the calamities and troubles are averted, wealth is attained and all the troubles are removed.
If there is happiness in the house then the mind also remains calm and happy.
Infertile [Barren] woman gets children, if the husband has left his wife and has gone somewhere, then immediately returns,
Unmarried girls get their desired groom.
If a case is going on in the court for a long time, then its decision is soon in our favor.
If there is discord and quarrels in the house, then peace and happiness comes in the house.
Gets land and property.
Illnesses go away and whatever she wants, Maa Santoshi fulfills it, there is no doubt about it.
ALSO READ: गुरुवार की पूजा विधि, महत्व और गुरुवार को बचने वाली बातें - Thursday in hindi