Akshay Tritiya 2022: Ways to invite prosperity
BY : STARZSPEAK
The festival will be celebrated on May 3, 2022. It is a Hindu holy festival that celebrates in Shukla Paksha in Vaisakha on Tritiya Tithi. Akshay Tritia 2022 will be celebrated in different parts of the country. It is known in various regions under various names, including Akha Teej. The word 'Akshay' means something eternal, i.e. something that never comes to an end. So Akshay Tritiya 2022 promises everyone success, blessings, happiness, prosperity and eternal joy!

The auspicious Day belongs to the category of good dates throughout the year. This day is also considered the beginning of Treta Yuga. The goddess Lakshmi and Lord Vishnu should be worshiped after the morning bath. This will bring wealth to the house. It is believed that a person who performs auspicious deeds like charity work, donations, Yajna, etc. on this auspicious day attains fruitful outcomes in life. In addition, natives should consider buying gold jewelry on Akshay Tritiya 2022, as it is believed to bring wealth and happiness to the lives of person and the goddess Lakshmi also blesses the natives.
In addition to auspicious deeds or charity, it is important to offer tarpan and pind daan to ancestors on this auspicious day. On this day, donation of Ghat Daan, that is, an earthen pot filled with water, must be offer for the ancestors. In this summer season, by donating an earthen pot filled with water, it is believed that our ancestors get coolness and their blessings remain on us.

Akshay Tritiya Muhurat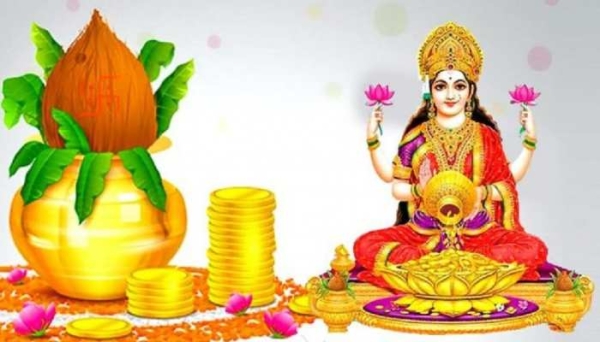 Akshay Tritiya is celebrated on the day when the solar half of the Vaishakh is ruled by Tritiya Tithi during the Purvahan Kaal.
If Tritiya is covering the Purvahan of 2 consecutive days, second day will be considered as this auspicious day. However, some people believe that it can only be celebrated on the second day in only one condition i.e. Tritiya Tithi must prevail for more than 3 Muhurats of that day.
If Akshay Tritia happens to be with Rohini Nakshatra on Monday or Wednesday, his auspiciousness will increase significantly.

Things to do on this auspicious day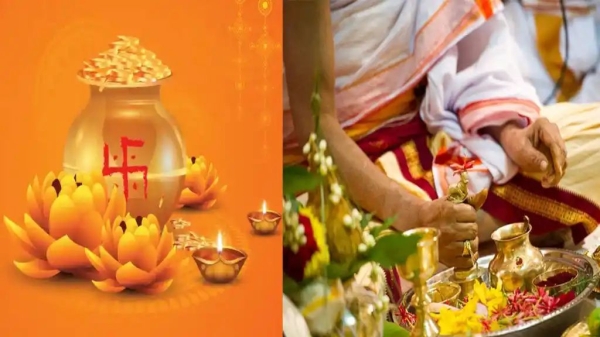 To achieve the pinnacle of success in your career, you should offer a piece of sandalwood to Lord Vishnu on Akshay Tritiya and receive a blessing from him. This will give you the pinnacle of success in your career.
If you want your love to be renewed in your married life, today you should add some Gangajal in pure water and the scent of sandalwood and offer it to Lord Vishnu. When you do, love will remain ruthless in your married life.
If you want progress in your education, apply sandalwood tilak to Lord Vishnu today. Then apply sandalwood tilak over your head. But remember that you must use the ring finger of your right hand, the third finger, and the second finger. This is how you will progress in education.
If you want to preserve or reconstruct the happiness and prosperity of your home, you should hand over a package of sandalwood scented incense sticks to the Vishnu temple today and take out one incense stick from the same packet in front of God. One should burn it and bow to God with folded hands. So the happiness and prosperity of your home will be endless.

Things to avoid on Akshay Tritiya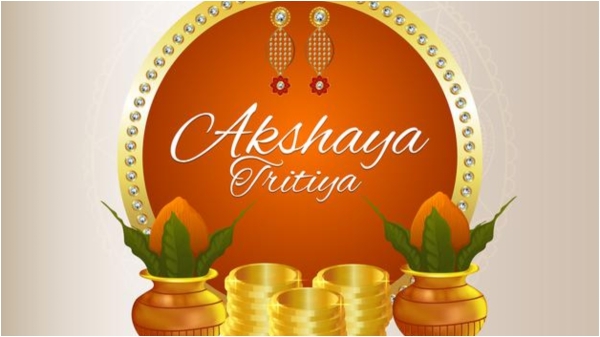 ALSO READ: Kartik Purnima 2022 Vrat Date, Puja Timing And Significance