TODAY HOROSCOPE FOR 3rd JANUARY 2022
BY : STARZSPEAK
All the signs of the zodiac have their own characteristics and traits that determine the character of a person. Wouldn't it be helpful to start your day knowing what's coming? Read on to see if the odds are in your favor today.

Aries today: January 3, 2022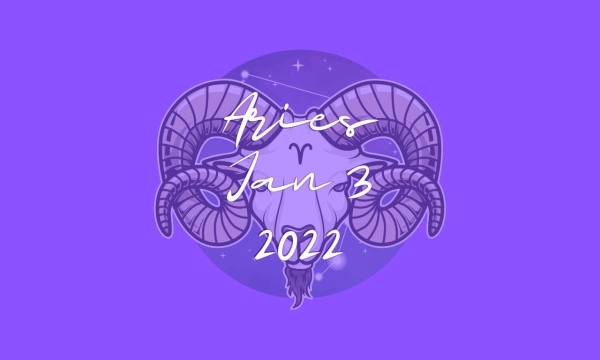 You may find yourself putting all your eggs in the basket for the day. Those who are in business may be lucky today in monetary matters. Be a little bold to openly describe your wishes and choices and things can never be wrong. Your hard work or ideas may take a backseat to your workday, but remember your purpose and why you started in the first place. You may feel much better and be immune to any health problems you may have before. read more
Focus on love: love is in the air, but you will have to bring your loved one to the wavelength to enjoy it to the fullest!

Taurus today: January 3, 2022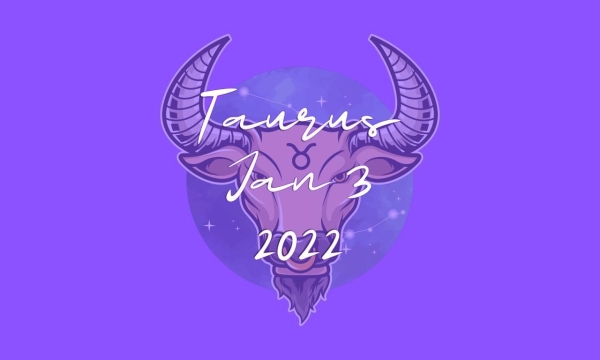 The financial statement may have a positive upward curve today, which could make your day a lucky one. You will likely have a good time laughing and smiling without worry, relieving stress in today's family sector. His professionalism shows in his demeanor. Try to deal with situations calmly and soon you will find a breakthrough in the problems that have been bothering you for a long time. Eating vegetables can be a good option for the day.

Focus on love - For some, it might be a good start to start writing the love story you've been fantasizing about for a long time.

Gemini Today: January 3, 2022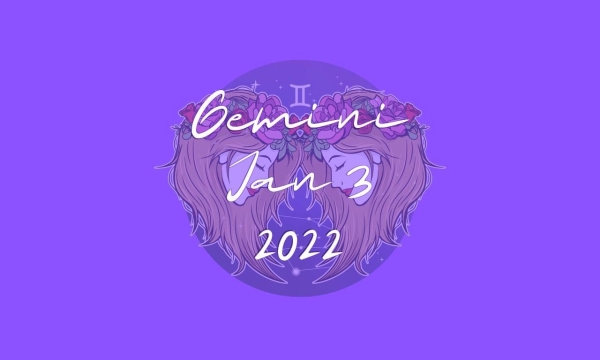 Those involved in the jewelry or metal craft business will soon be able to get a profitable business. Respect other people's opinions and you will be respected in return. You may have a very important project to handle, on a professional level. Things will go according to plan, just be careful while figuring things out. Avoid long working hours and prioritize rest as well. Get some exercise and you will feel better and more relaxed.

Focus on love: May the day find you looking for love on the romantic front and you will not be disappointed!

Cancer Today: January 3, 2022
For some of you, an unexpected project can fall into your hands and fill you with great benefits. Winning a fortune is in your cards for the day. For those with minor issues, it's a good day to troubleshoot and restore the old link. On the professional front, avoid rushing things and take the time to figure things out slowly and carefully. Appreciate what you have and you will never regret it. Dare to listen to your intuition; So there is no better step you can take.
Focus on love - love begets love, remember if you want your love life to happen.
Leo Today: Jan 3, 2022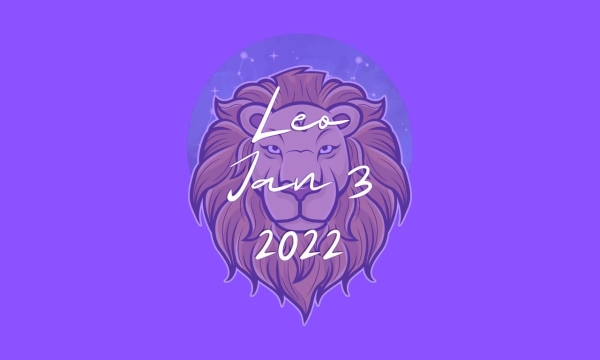 Cut down on unnecessary expenses and you may notice a big change in your income. On the home front, reckless handling of affairs can sometimes cause them to become tangled rather than resolved. Express gratitude for the chapters that preceded your most important achievement. On the professional front, things may not go as planned. Focus on your mental health and wellness You can focus on wellness first.
Focus on love: Check your lover's mood before you make her move to avoid disappointment.
Virgo today: January 3, 2022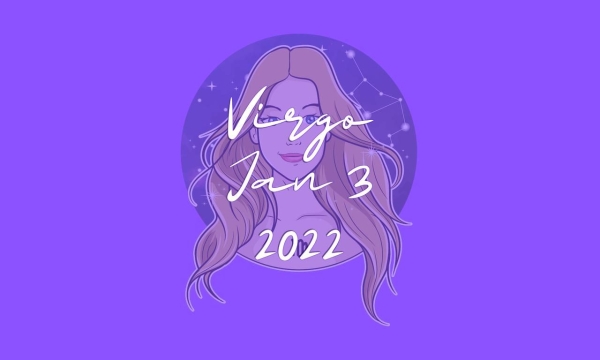 Nationwide, you will feel like you are peeking out and you will feel all the love, care, affection, and concern. Take your time to resolve money issues. Patience is key when your heart and mind seem to be losing their way. You are likely to encounter some roadblocks or glitches in the project you are working on. Your energy and vigor will sustain you throughout the day and make you deal with the hectic schedule in stride. Ignite the feelings and you will be at peace.

Read This Also - HOROSCOPE 2022: YEARLY HOROSCOPE FOR THE NEW YEAR 2022
Focus on love - act wisely, it's okay to get hurt and start over instead of having a toxic relationship.
Libra today: January 3, 2022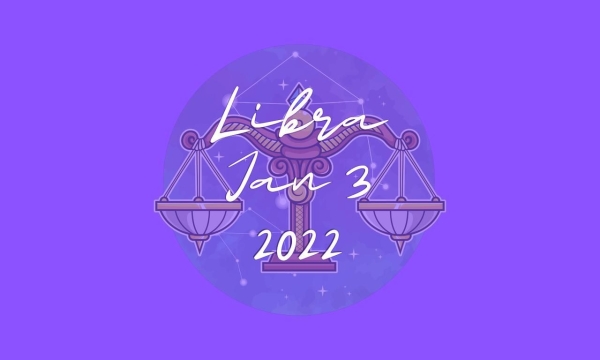 Those who plan to invest in a new business must first go through all the paperwork and paperwork. Be careful when taking action that involves money. Being too busy can cause you to forget some key points. Make sure you make a plan before implementing any plans in the workplace. Avoid losing your balance to get more than you can digest. His academic standing remains strong, confidently moving forward to achieve his goals.

Focus on the love - and understanding partner you've been looking for for a long time, probably by your side without even being noticed.

Scorpio today: January 3, 2022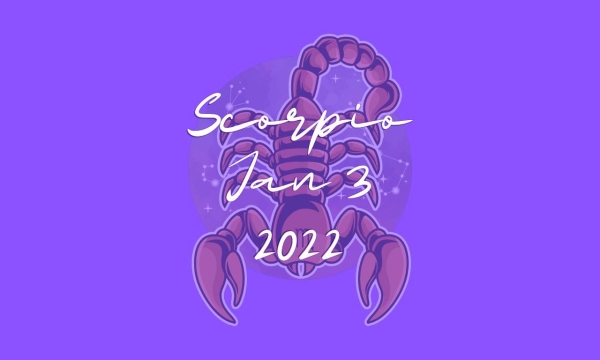 Your hard work and dedication will show through your work and you can get everyone to praise you for these efforts. You can get good returns by investing in real estate. The amount you save may be within your reach. In the family there is no need and use, it is about the affection and care that is shown through your gestures in a big way. Always make a total effort, even when the odds are against you. Some minor health problems can disrupt your daily schedule.

Focus on love - Your strong and offensive traits show up in your actions in a loving relationship.

Sagittarius today: January 3, 2022
It seems like a cloudy day on the financial front. Your relatives or anyone close to you may be the ones to spoil the mood today. Brighter than the sun, you may be shining on the work front today. It's just the first win for its kind of success. Take each day as it comes and trusts that everything happens in the best way. Constant workload or eating junk food can make you feel sick throughout the day. Avoid putting health at risk. Your academic offering is likely to hold its head high, thanks to your good luck and careful preparation.

Focus on love: Those who love may need to wait a bit.

Capricorn Today: January 3, 2022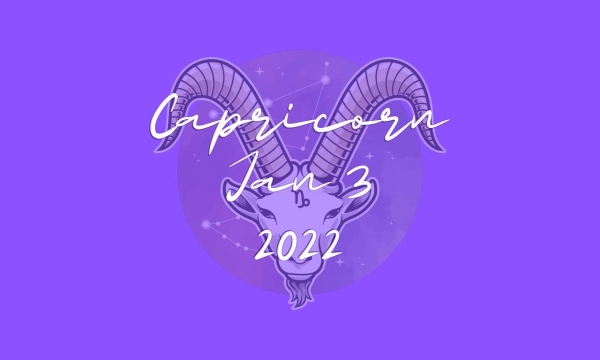 It's a lucky day when your discharged arrows can also hit their target. The random shots you fire will prove valuable. The little ones can make you feel proud and satisfied with their actions. Try to learn the unwritten rules at the front of work and you won't have to sit in the back seat. Keep your spirits up and that's what makes you fly. Those who focus on maintaining their physical appearance may soon feel satisfied.
Focus on love - take it easy and you will find yourself on the right track on the love train.

Aquarius today: January 3, 2022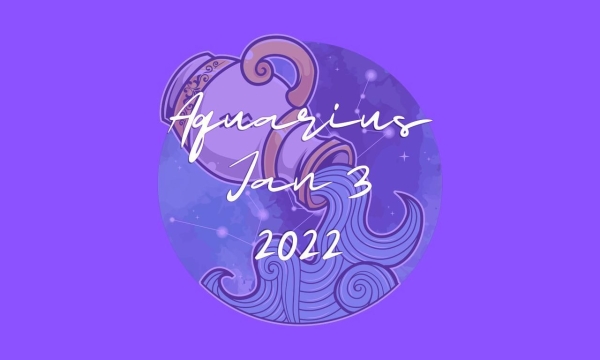 Decide wisely and spend wisely. Keep your eyes open for hidden treasures buried in unexpected places; They are waiting for you to find them. Consistent affection and care will deepen your connection to family. You will excel at things on the job front. Helping others will soon earn you a reputation. Asking for advice is never bad, it's your advice for the day because it could lead to something great. Small changes in diet and routine can do wonders for your health.

Focus on love - Your hopes of winning someone over on the romantic front may be dashed.

Pisces today: January 3, 2022
Avoid living in the unwanted land of doubt and despair. Financial peace is not the acquisition of things. You learn to live on less than you earn, so you can pay the money back and get the money to invest. You can become really successful at something you love. When your mind races with haunting thoughts that seem to never stop, turn to gratitude. Try meditation and practice calm because it will be your source of strength.

Focus on love - don't talk about external values on the romantic side.
Read More - New Year 2022 राशिफल भविष्यवाणियां: आपकी राशि के लिए आने वाला वर्ष क्या है? - StarzSpeak