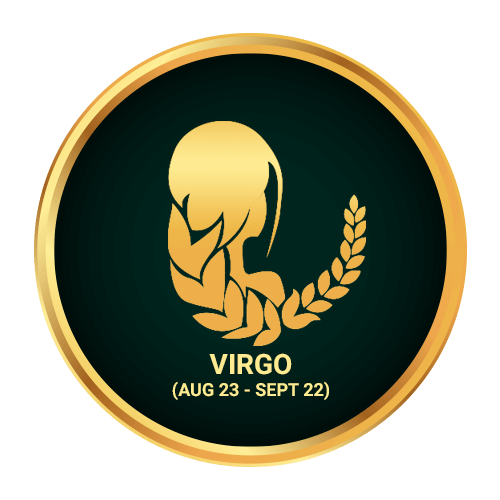 Date range: August 23 – September 22
Element: Earth
Quality: Mutable
Color: White, Yellow, Beige, Forest Green
Day: Wednesday
Ruler: Mercury
Lucky Numbers: 5, 14, 23, 32, 41, 50


Today's Horoscope
If you feel pressured in any way that is major because of the stressful activities that you have been doing all this while. Try to sort this out and do not make complications for yourself. You currently have good love life running around but internally your tuning is not at all matching but hey there, wait! Everything will come back to you soon so just sit and relax. All of your prayers will be answered and dreams will come true.
Monthly Horoscope
On the family front this month, you are going to do all the work fast. It should be taken care of not to speak with other members due to rapture. You will meet more and more people this month. I will interact with them and meet with them. Your behavior on the professional front can benefit well, especially in the first phase. You may behave unusual and unconventional. Without ignoring your confidence, health, mind and attitude, you will be able to move forward with balance on every front. In the latter part of the month, especially in married life, stress can sometimes occur due to the ego of their partner. Apart from this, there will be some concerns about the spouse. Those who are in a love relationship will have to make special efforts to maintain the relationship right now. There is still a significant time going on for the students, so do not focus on anything except studies.
Yearly Horoscope
Saturn will sit this whole year in Virgo's 5th house. This year will provide you with many opportunities, achievements, and happy developments. Thanks to the blessing of Sun and Guru, you'll get blessed results throughout the year. This year, you will remain completely loyal to your goal. This year, you'll stay fully active on the things that matter most. The first months of the year will be very beneficial to you. Keep thinking about completing your important tasks by mid-April. Shani Dev's special boon will remain throughout the year. This year you will be able to do the hard work with ease. Your relationships will improve. The dominance of wealth in 2021 will be beneficial in your remarkable achievements. The new year will still be a good fit for you in the field of education. You will advance in academic activities. Higher education students succeed in demonstrating versatility.
---
General
Traits
Strengths: Loyal, analytical, kind, hardworking, practical
Weaknesses: Shyness, worry, overly critical of self and others, all work and no play
Virgo likes: Animals, healthy food, books, nature, cleanliness
Virgo dislikes: Rudeness, asking for help, taking center stage
Compatibility
Greatest Overall Compatibility: Taurus, Capricorn
Best for Marriage and Partnerships: Pisces