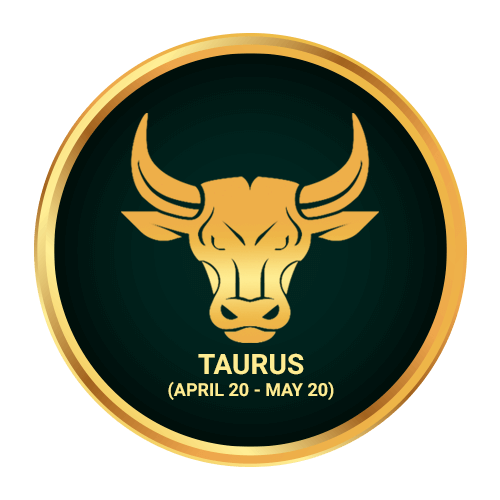 Date range: April 20 - May 20
Element: Earth
Quality: Fixed
Color: Blue, Pink, Green
Day: Friday, Monday
Ruler: Venus
Lucky Numbers: 2, 4, 6, 11, 20, 29, 37, 47, 56

Today's Horoscope
In work, your advice is taken as important as the verses of a holy book. The way you encourage and motivate people around you is commendable. I appreciate this attention to maintain the popularity that you have gained. Getting into new financial plans can be worthwhile. Advisors and friends can be some good sources of information and advice. You might haven't found your partner in love yet but remember to attract them with the help of thoughts. A single thought which goes with repeated vibration can attract things way faster.
Monthly Horoscope
You will not get success due to your assertiveness and sarcastic speech. If you follow the rules of harmonious behavior, you will be able to overcome many conflicts. Time is favorable for writers, artists, and artisans. There will be harmony with brothers and sisters. Due to constantly changing mental state you will not be able to come to a decision. In the middle of the month, you will face fierce competition in your job or business and you will try to get out of it. Nevertheless, there will be a motivation to start new work. There will be a short or close journey. Be careful before investing capital and signing important documents. There will be religious activities. More expenditure will have to be controlled in public service. Your mind will remain fickle at this time. The people involved in technical subjects will have to make a lot of effort in understanding any issue. If you leave your ego or stubbornness in home, family or work area and adopt a correct attitude, then you will become popular and your work will also be completed very easily. You will have a good opposite-sex attraction and you will be able to enjoy each other in the last phase of the month. Take special care when driving in a stressful situation, because there are accidents and injuries. There will be problems with chest irritation, indigestion, and constipation.
Yearly Horoscope
This year it looks like Saturn will be in Taurus' ninth house. At the start of the year, Mars will be in your 10th house, which will affect you through transits between June 2 and September 6. The year 2021 is your year of luck. The barriers will be removed automatically and morale will remain high. Take a risk in the first quarter. Early months are indicators of unpredictability. Because of Venus and Saturn trade will increase. Married life will be good due to Rahu, but there may be some problems at the beginning of the year, but after May the conditions will be more favorable. The subsequent six months will be much better. There will be unexpected opportunities for people in the private sector and jobs. Be patient and wait for the right opportunities. It will be the performance of the best people associated with higher education. The success rate will be good. The next half will be more favorable.
---
General
Traits
Strengths: Reliable, patient, practical, devoted, responsible, stable
Weaknesses: Stubborn, possessive, uncompromising
Taurus likes: Gardening, cooking, music, romance, high quality clothes, working with hands


Taurus dislikes: Sudden changes, complications, insecurity of any kind, synthetic fabrics
Compatibility
Greatest Overall Compatibility: Virgo, Capricorn
Best for Marriage and Partnerships: Scorpio