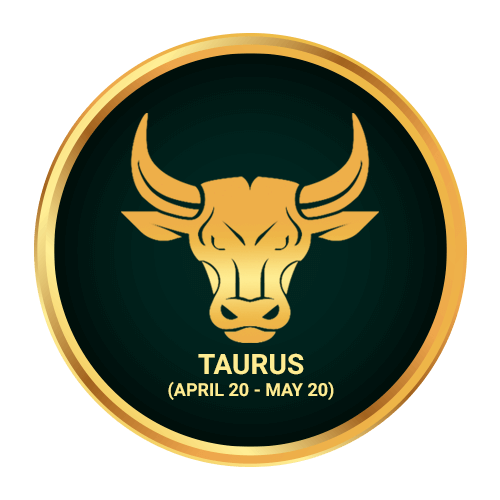 Date range: April 20 - May 20
Element: Earth
Quality: Fixed
Color: Blue, Pink, Green
Day: Friday, Monday
Ruler: Venus
Lucky Numbers: 2, 4, 6, 11, 20, 29, 37, 47, 56

Today's Horoscope
You need the day to learn the trick of balancing your personal and professional life. You have not been able to do so lately and this is the perfect day to start. Talk to an expert who has been doing this perfectly. Just judge the choices given and follow the right path to do so. Your love life also requires some undivided attention.
Monthly Horoscope
The stars in your sign will make sure that you travel to short destinations for trips. The travel may be for work purposes but you ought to have fun. There may be a complete focus on your communication skills this month. You may even get projects related to your communication skills as well. You may feel the urge to follow your passions and will get opportunities to follow them effectively as well. There may be good opportunities related to communication-related domains. There may be a need for you to study a new course as well. Personal growth: The month will have a complete focus on traveling for short trips.
Yearly Horoscope
Taurus Horoscope 2020 (April 20 - May 20)
The year 2020 will prove to be wonderful for you as the aspect of Jupiter on lagna would bring good luck and as a result you shall be happy and healthy. As a Taurus born, challenges will come to your way but your feet will remain firm throughout the year and you will keep your eyes on the prize.
Taurus love horoscope 2020
This would prove to be an average year for your love life. In the beginning of the year, your relationship will sail through normal circumstances. After mid of April, your relationship will get affected badly and at that time you are advised to keep your patience, tolerance and resistance intact. Control your speech as unnecessary argument might affect your relationship with your partner.
Taurus Career, Profession and work horoscope 2020
Your working efficiency shall get enhanced and you would be thinking positively. For the improvement of work environment, you would be following discipline and your life principles religiously. If at all there would be some chance of unstability, then also you need not worry as quick recovery can also be expected.
Taurus Financial condition, Wealth, Property horoscope 2020
Financially it won't be a great year as you are likely to face difficulties in the way of your financial progress and some sudden expenses would affect your savings. Don't make investment in a hurry and if you are fighting a legal battle regarding your parental property then its decision can also go against you. Transit of Rahu in house of wealth can create financial problems for you. You are likely to get into losses therefore you are advised not to lend money and be cautious in financial transactions and investment.
Taurus Business horoscope 2020
This is going to be an auspicious year for your business. The transit of Jupiter in house of business will get you into a new partnership venture. You can also start some new business venture. After 23rd April and till 3 June, there is probability of change of location or change of partner of your business which probably won't be of your choice. During that time you should stay away from getting into any type of argument otherwise you might become the victim of depression.
---
General
Traits
Strengths: Reliable, patient, practical, devoted, responsible, stable
Weaknesses: Stubborn, possessive, uncompromising
Taurus likes: Gardening, cooking, music, romance, high quality clothes, working with hands


Taurus dislikes: Sudden changes, complications, insecurity of any kind, synthetic fabrics
Compatibility
Greatest Overall Compatibility: Virgo, Capricorn
Best for Marriage and Partnerships: Scorpio