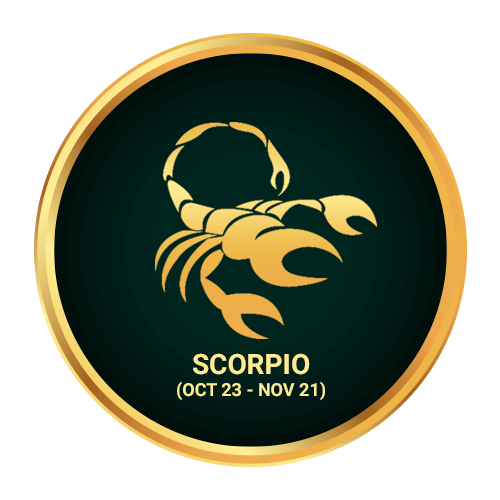 Date range: October 23 - November 21
Element: Water
Quality: Fixed
Color: Scarlet, Red, Rust
Day: Tuesday
Ruler: Pluto
Lucky Numbers: 9, 18, 27, 36, 45, 54, 63, 72, 81, 90


Today's Horoscope
Monthly Horoscope
Yearly Horoscope
Scorpio Horoscope 2020 (October 23 - November 21)
In 2020 the Saturn shall remain in Sagittarius in 2nd house. The words will play an important role in your life and you need to lay emphasis on words in your life. Last year, you had trouble in communications. This year you will fell expressive and you will be able to overcome your inabilities. , Your improved communication skills will give you progress and success in your career. On 5th November Jupiter would again enter in to Sagittarius in 2nd house after becoming direct.
Scorpio love horoscope 2020
It would be absolutely favorable year for your love life. You will be filled with emotions on love and your partner will shower all love to you. The aspect of Jupiter on 5th house is giving indications of child birth for newly wedded couple. There shall be an improvement in your relationship and in addition to that you are likely to get engaged in life. If you are of marriageable age then the probability that you will married this year.
Scorpio Career, Profession and work horoscope 2020
It would prove to be a beneficial year for your work. The transit of Jupiter is giving indications of which would eventually help you to progress in life professionally. There shall be an good inflow of money. You will be able to get some new sources of income. You will get job satisfaction along with promotion. Success at work and you will complete major projects with the enhancement of your reputation at work place.
Scorpio Financial condition, Wealth, Property horoscope 2020
in the year 2020, you need to balance your financials. Keep a check on the investment and expenses you make. A big amount of money will be required for some medical emergency. You are advised to keep some extra money with you for the period of difficulties. You need to plan your yearly budget. There is possibility that you will go for purchase of new property but take decision wisely. Your old property renovation will demand time and money. Some old legal pending matter of paternal property might not come to an end but will not be in your favour.
Scorpio Business horoscope 2020
The beginning of the year is not very auspicious for business however the time period after July shall be substantially favorable. From April to July mid, you might suffer from some business loss. You are advised to do expansion of business after August 2020. In August, a new opportunity will bring huge benefits. If you want to get into some new business or some partnership venture then in our opinion it is golden time for doing so.
---
General
Traits
Strengths: Resourceful, brave, passionate, stubborn, a true friend
Weaknesses: Distrusting, jealous, secretive, violent
Scorpio likes: Truth, facts, being right, longtime friends, teasing, a grand passion
Scorpio dislikes: Dishonesty, revealing secrets, passive people
Compatibility
Greatest Overall Compatibility: Cancer, Pisces
Best for Marriage and Partnerships: Taurus