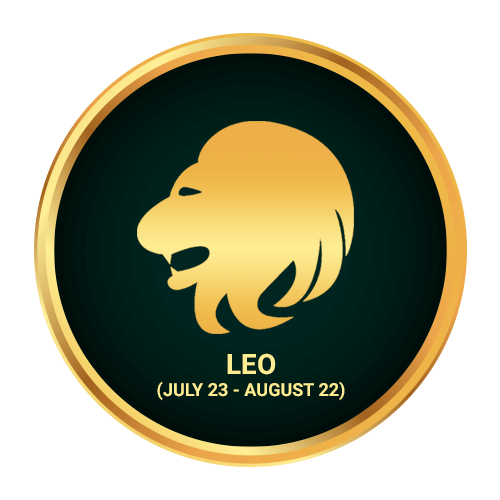 Date range: July 23 - August 22
Element: Fire
Quality: Fixed
Color: Gold, Orange, White, Red
Day: Sunday
Ruler: Sun
Lucky Numbers: 1, 4, 10, 13, 19, 22

Today's Horoscope
Today is the day to bring back the lost energies of your relationships with your friends, family and your partner. New friendships can also be round the corners and these new people might change you a bit as well. When it comes to work, leave your primitive ways of doing the tasks and try adopting new ones as change is the only thing required for now. Excellent opportunities for investments are available. Listen to your instinct before anything else and you will get the desired results soon. You are for sure in a good shape but maintenance is something you should surely focus on as your body can never be constantly fit without workouts.
Monthly Horoscope
Competitors in the business will create barriers. Opponents in the job will plot against you, but in all these adverse circumstances you will be able to move forward with honesty and prove yourself. There will be some delay in getting the expected success in business, but keep trying while not giving up. There is a possibility of meeting with the partner, but the extra effort will have to be made to maintain the relationship and there will be some uncertainty in the relationship. There will be a pleasant atmosphere in the house. In the latter part of the month, there may be some difficulties due to superiors at the workplace. Government or legal matters will also increase your expenses and concerns. There are chances of digestive system problems, so avoid eating outside food. There is a possibility of spending on your hospital, child studies or any other reason. Students may face study disruption. In practice, you have to proceed in a very planned way. You will be aware of issues related to the education and health of children at home.
Yearly Horoscope
At the start of the year, Saturn and Guru will be in your sixth house. This year you will move forward towards success. 2021 will be a very favorable year for Leo, in terms of jobs and businesses. The coincidence of karma and fate will make 2021 useful in brilliant efforts. Luck will be on top at every step. This is the year to give a boost to long-term plans. People associated with governance may suffer a little. Avoid an important confrontation with the officer class. This year will give strength to love. The desired partner can be searched this year.
---
General
Traits
Strengths: Creative, passionate, generous, warm-hearted, cheerful, humorous
Weaknesses: Arrogant, stubborn, self-centered, lazy, inflexible
Leo likes: Theater, taking holidays, being admired, expensive things, bright colors, fun with friends
Leo dislikes: Being ignored, facing difficult reality, not being treated like a king or queen
Compatibility
Greatest Overall Compatibility: Aries, Sagittarius
Best for Marriage and Partnerships: Aquarius