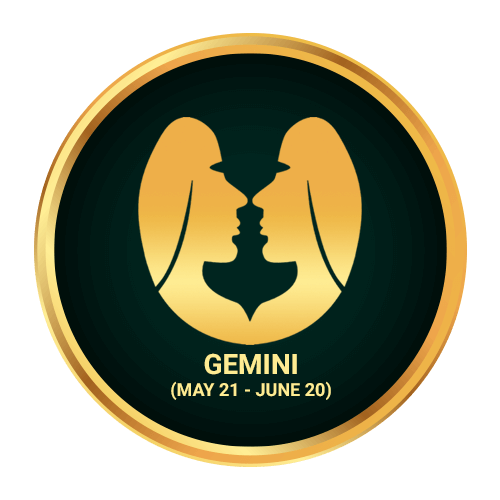 Date range: May 21 - June 20
Element: Air
Quality: Mutable
Color: Green, Yellow
Day: Wednesday
Ruler: Mercury
Lucky Numbers: 3, 8, 12, 23
Today's Horoscope
Monthly Horoscope
Yearly Horoscope
Gemini Horoscope 2020 (May 21 - June 20)
The movement of planets will remain constant and you will be having as significant effect in 2020. You will grow and reach the heights of success. During the year, some inconsistency will give you tension but soon by the end of July you will be in stabel state. Self-realisation is the success mantra for 2020, and your awareness of who you truly are will help you.
Gemini love horoscope 2020
For your love life mixed results can be expected. In the beginning of the year some problem with partner is indicated or else there would be some difference of opinion between you and your partner on some issues. After 11th March, there would be betterment in love life. If you are of marriageable age, then the probability of your marriage can also not be ruled out. After March- April the sudden progress in love life would certainly enhance your relationship.
Gemini Career, Profession and work horoscope 2020
It will prove to be an average year for your career. The transit of Jupiter is not favorable for your profession and you might suffer from mental depression. The carelessness in your work and inability to meet deadlines will create troubles for you, so be cautious and follow deadlines. To reduce your tensions you are advised to do Yoga and meditation sincerely. You need to fill yourself with enthusiasm and confidence.
Gemini Financial condition, Wealth, Property horoscope 2020
The transit of Rahu in second house is indicating a situation of ups and downs on financial front. Some sudden expense can create problems and because of which your budget shall lose its shape and that is why you are advised not to make investment in those ventures where some kind of risk is involved. After 23rd March there shall be improvement in your financial position and thereafter at the betterment would remain steadfast throughout the year.
Gemini Business horoscope 2020
The transit of Saturn in 7th house is giving indications of gradual rise in your business and you will see growth. Your secret and effective business plans would certainly create an opportunity for you to work with big clients and companies. Those interested in foreign venture, you are destined to shine suddenly and in addition to that they would be huge profits
---
General
Traits
Strengths: Gentle, affectionate, curious, adaptable, ability to learn quickly and exchange ideas
Weaknesses: Nervous, inconsistent, indecisive
Gemini likes: Music, books, magazines, chats with nearly anyone, short trips around the town
Gemini dislikes: Being alone, being confined, repetition and routine
Compatibility
Greatest Overall Compatibility: Libra, Aquarius
Best for Marriage and Partnerships: Sagittarius