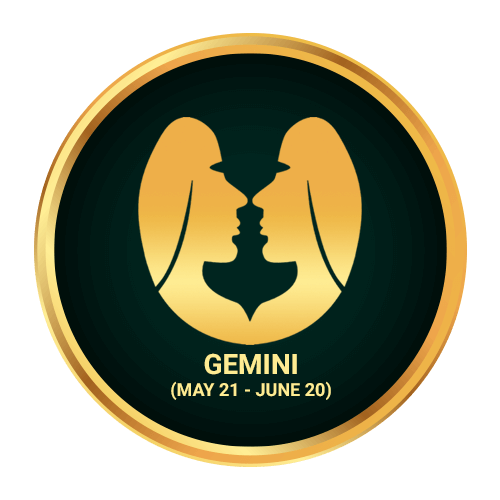 Date range: May 21 - June 20
Element: Air
Quality: Mutable
Color: Green, Yellow
Day: Wednesday
Ruler: Mercury
Lucky Numbers: 3, 8, 12, 23
Today's Horoscope
Be careful and especially in terms of finances because your chances of getting into a trap of money eventually are present. Smaller transactions are not your thing as safety issues always arrive so better not make many transactions today. Stay far away from investments. Your body today might ache more than usual. Treat it rather than neglecting it. Revitalize your thoughts, mind, and body and get back to your health balancing routine. Some complicated issues in your work life will arrive and you will feel that almost every other task is impossible for you. but the only thing you need to do to resolve this issue is the change of perspective.
Monthly Horoscope
In the beginning, you can plan a new project in the business. It is advisable to be cautious with friends and high officials. Your thoughts will change very fast. This time one has to be prepared to face competition in the field of job-business. Nevertheless, you will get inspiration to start a new task and you will also start the work. There seems to be a possibility of a short trip as well. Intellectual or logical deliberation will leave. Initially, it is advisable to be vigilant in financial matters and to take care of transactions. Importers and exporters will get profit and success in trade. At the beginning of this month, you will focus on studies, but it is important to keep in mind that other activities do not get much attention. In the middle of the month, you will experience more mental discomfort. There will be overall compatibility for the higher-studying residents. Right now, you can enjoy a close relationship with a loved one or spouse, but in the relationship, you have to leave a sense of ownership. In the middle of the month, the satisfaction of ego or an attempt to justify your point will create estrangement in the family. As far as possible, take a consensual approach. Your reputation in the social and public sectors will increase. The beginning of the month is good, but in the middle of the month, health can become soft and warm. You will feel tired of body and mind. Body heat or skin problems may occur.
Yearly Horoscope
Guru will be sitting in your 8th house during the first month of the year. The Guru's transit in April will affect you in many ways. You better do a great job only after April. The first quarter shows the average results. Saturn will remain in the 8th house throughout the year because some of your work may be hampered. The success rate is moderate. Be silent in discussions that are not urgent. Avoid using something new this year. Avoid initiative this year in matters of love. This year will continue to have an impact on the education sector. It will be the performance of the best people associated with higher education. Work hard with honesty and dedication without worrying about results.
---
General
Traits
Strengths: Gentle, affectionate, curious, adaptable, ability to learn quickly and exchange ideas
Weaknesses: Nervous, inconsistent, indecisive
Gemini likes: Music, books, magazines, chats with nearly anyone, short trips around the town
Gemini dislikes: Being alone, being confined, repetition and routine
Compatibility
Greatest Overall Compatibility: Libra, Aquarius
Best for Marriage and Partnerships: Sagittarius