Where You Should Travel Solo, Based on Your Zodiac Sign
BY : STARZSPEAK
The world is full of beauty and adventure and nothing is too far anymore. All you need to do is book a flight and you will be able to reach any destination of your choice in no time. It seems too easy to do that, almost like is travel time possible? In reality, though, things hardly work like that but we can still make it happen.
The possibility of exploring happening is what gives us hope and the same is with travel. We look forward to going to places that will fill us with adventure and longing for more. Something like that is exactly what you need when you have to get out of that day-to-day work life and simply hop onto a new chapter. As excited as you might be for travel, it just might happen that people around you are not. Most of the times others will not be able to find time around your schedule or vice-versa. This becomes your calling for traveling solo.
Usually, our travel plans are made based on collaborative thoughts with others. We try to ensure that the trip is comfortable for everyone who is traveling with you. Although, when traveling solo, the entire trip is on you. The number of solo travelers has also increased in India, otherwise, people used to wonder is it safe to travel to India? Your character will define a lot of choices you make here. You might want to look at your zodiac sign and understand what your personality traits indicate and how they affect your travel choices.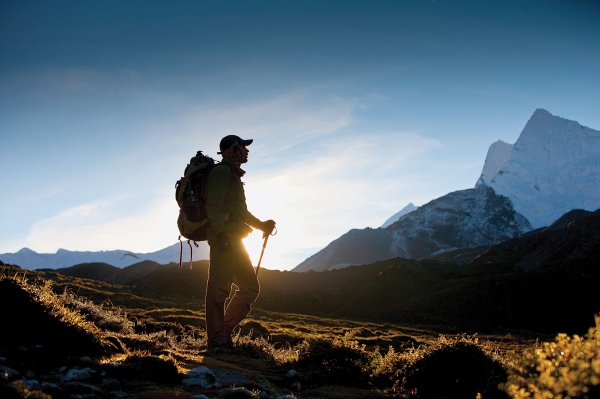 Aries
For an Aries, any destination which is full of things to do and has a never-ending list of activities, that is exactly where they would wish to be during their downtime. They are not the ones to sit back and relax even during the chilling time they have, so a long list of things to do is something that will keep them going.

Taurus
Taurus is the finer ones out of the entire zodiac and they enjoy the luxury life, while still having that compassionate feeling inside them. A destination that has a richer vibe to it and is full of adventures is a place they would love. The secluded and exclusive beach destination would surely turn out to be great.

Gemini
Gemini is known for their dual personality which is why they never really know what they would want out of a solo trip. A great spot for them would be a place that has a lot to offer. A city that is known for its hustle but has the calming vacation vibes as well, like Toronto, would be their ideal solo vacation destination.

Cancer
People from this zodiac sign are usually known to be warm and nurturing and that is exactly what they crave in their vacation time as well. a place where they can relax all they want and not get on with the adventure is where they have to be. A paradise-like beach destination where days are usually sunny is the ideal Cancer solo vacation spot.

Leo
Leos are the ones to surely boast in front of their friends and family and their true nature is to be the king. On a solo trip, that quality comes forward by meeting new people and truly showing themselves off. A Leo would be happy in a location where thousands of tourists visit every year and where there are endless things to explore.

Virgo
For Virgos details are everything. A solo trip for them would become truly perfect when they can explore the destination and understand the local food, history, buildings and everything else they can. They will surely end up with a full itinerary.

Libra
Libras are spiritual people out of all zodiac signs and they always wish to wow by what they are experiencing on another level. Anything that they have seen before will not excite them enough to take a solo trip. Their ideal solo trip location has to be mesmerizing and dreamy and something that instantly takes their breath away.

Scorpio
Scorpios love control and a place where they can feel focussed and have that control in their hands is the place they have to be. Anywhere where there are soulful places like Buddhist temples, beautiful scenery alongside, would be the perfect solo trip location for them.

Sagittarius
Sagittarius is the zodiac with true hunger in them for exploration. They are the true travelers so anywhere they go can't be mediocre. A place with thrilling mountains, long hikes and anything that can fuel that travel bug in them is where they have to be.

Capricorn
With all the energy that they usually have, the ideal vacation spot for Capricorns would be somewhere they can use their social energy. An Island in Greece which is full of strangers and new people to meet might just be their perfect destination for solo travel. Anywhere with a beach and cheerful people would be the ideal destination for unwinding.

Aquarius
Aquarians are true adventurers and are always looking forward to something new in their life. Exploring a new city is something they would enjoy truly. While others will enjoy a peaceful getaway but and Aquarian will truly find peace in the hustle-bustle of the city.

Pisces
Pisces are always dreaming of a better place in life which is why the ideal dreamy vacation is something they will truly wish for. Any destination like Bali where they can unwind and lay back for a while and not feel the weight of the world on them. Any Pisces will wish to explore paradise and any location that can give them is their solo travel place.