Horoscope and Birth Chart of Miranda Kerr
BY : STARZSPEAK
Miranda May Kerr is an Australian model, she was born in Sydney and was raised in a small town of Gunnedah. When she was a teenager, her family moved to Brisbane. She became the first Australian to pose as a Victoria's Secret Angel in 2007. She is the first Australian to participate in Victoria's Secret campaign and also represented the Australian up-market department store chain David Jones. At the early age 0f 13, she started modeling at Chaay's Modelling Agency and subsequently won a 1997 Australian nationwide model search hosted by Dolly magazine and Impulse fragrances. She has released her book titled "Treasure Yourself-Power Thoughts For My Generation". She launched a brand of skincare products called Kora Organics. She owns this organic skincare brand. She is a global ambassador for "Earth Hour". Her role model is Christy Turlington. She likes eating organic foods and doing yoga and meditation. Having a huge fan following, we will analyze the planetary position of Miranda Kerr and the effects of these planets on her future.
Biography of Miranda Kerr
Name-Miranda May Kerr
Profession-model, author, entrepreneur
Nationality-Australian
Date of Birth-April 20, 1983
Time of Birth -1:10 PM
Day-Wednesday
Place of Birth- Sydney, New South Wales, Australia
Educational qualification-Graduate (certified health coach)
Family-
Father-John Kerr
Mother-Therese Kerr
Husband-Orlando Bloom (Married-2010, Divorced-2013)
Evan Spiegel (CEO of Snapchat-married-2017-till present)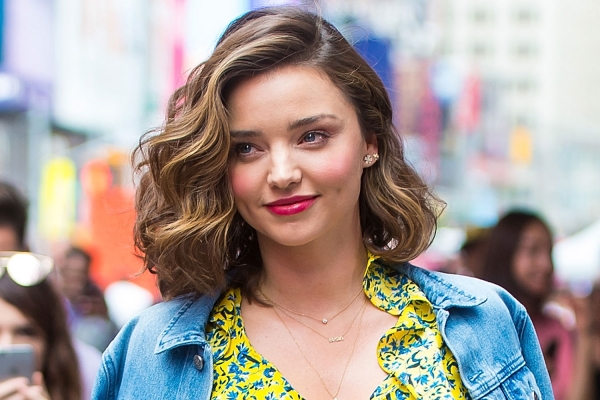 Zodiac sign-Taurus
Height-175 cm
Element - Earth
Planetary Positions at Birth
Sun:29° 52' in Aries
Moon:01° 30' in Leo
Mercury:19° 43' in Taurus
Venus:08° 16' in Gemini
Mars:11° 02' in Taurus

Jupiter:10° 03' in Sagittarius
Saturn:01° 13' in Scorpio
Uranus:08° 31' in Sagittarius
Neptune:29° 07' in Sagittarius
Pluto:27° 59' in Libra
The Sun in Aries – Kerr is born during a period when Sun was in Aries. This positioning makes her full energy and she is excellent at overseas projects. She loves the opportunities and challenges each new day brings.
Sun Opposition or Square Moon- due to the opposition of Sun, the trait of self-expression is at maximum in her personality. Her desires pull her in different directions. The Square Moon blessed her with warm and loving relationship.
Sun Opposition or Square Saturn- Due to Square Saturn, she is not able to get a clearer view of her life. She self-doubt herself and the trait leads her to miss many opportunities in life.
Moon In Leo- The placement of Moon in Leo denotes a region of life you travel through based upon your instincts. The Moon's placement often points to emotional issues we must address.
Mercury In Taurus- The position of Mercury will give insight into how you communicate with others and learn. She is not one to make decisions impulsively.
Lucky Numbers-1, 10 ,19, 28, 37, 46, 55
Future predictions of Miranda Kerr


2019 is going to be an exciting year for Miranda Kerr. This year will be full of astonishments and amazement. This year will be fruitful for you. The luck will be on your side Kerr and you will be dynamic, productive and pragmatics. Kerr will be focused on her work, but you should be careful in your intimate relations. In your love relations, you may face ups and down. You might lack patience and understanding with your partner. So if you want to save your relation, then don't let the tension build up in your mind. As the ruling planet of Taurus, Venus is not going any retrograde on 2019, so you might face a break in two major aspects of life that is love and money. Venus, Jupiter conjunction in Sagittarius in the end of January and again in the end of November will make things easier for Miranda Kerr. The Jupiter retrograde cycle has been started in early April which will give you much needed time for philosophical reflection and spiritual introspection. There is new moon sign at the starting of May. The sign of new moon will help launch new relationships and projects if you find a way to use its powerful potential. Anything you instigate now should be successful if you see it through. Uranus has entered in your earthy sign in the beginning of March and it will retrograde in the month of August. This isn't the easiest pairing because Uranus likes change and you like things to stay the same. The Jupiter retrograde welcomes introspection and the opportunity to shift your energy inward, so take full advantage of your downtime.
So from the astrological point of view, 2019 will be a great year for Miranda Kerr. Keep shining and we wish you great year ahead.


Yearly Horoscope of 2019