Emma Watson horoscope analysis
BY : STARZSPEAK
Emma Charlotte Duerre Watson is a British actress, model and an activist. She was born in Born in Paris and brought up in Oxfordshire. Her parents, both British lawyers, are Jacqueline Luesby and Chris Watson. She became famous with her role as Hermione Granger in the Harry Potter film series, appearing in all eight Harry Potter films from 2001 to 2011. She had started acting in school days only. Emma graduated from Brown University with a degree in English literature In August 2010, she took fans by surprise when she chopped off her long locks, and debuted a pixie haircut. This new haircut helped her shed the child star image as she had played in Harry Potter series. In July 2011, She became the youngest lady to be featured on the cover of Teen Vogue and of course she garced the cover page. In May 2017, Emma Watson was the first person to win the MTV Movie and TV Award's first gender-neutral award for Best Actor in Movie. Emma Watson emerged as a fashionista. Her style has caught the eye of many major figures in the fashion industry. But today we will analyze the positioning of planets in Birth Chart of Emma Watson from astrological view point and will consider the astrological future predictions of Emma Watson too for the year 2019.



Biography of Emma Watson
Name: Emma Watson
Date of Birth: Sunday, April 15, 1990
Time of Birth: 18:00:00
Place of Birth: Paris
Longitude: 2 E 20
Latitude: 48 N 50
Time Zone: 1.0
Zodiac Sign
Rasi/ Moon Sign: Sagittarius
Nakshatra or star constellations: Mula
Star Sign/ Zodiac Sign/ Sun Sign (Western): Aries
Star Sign/ Zodiac Sign/ Sun Sign (Indian): Aries
Personality traits of Emma Watson (Compatible traits being Aries)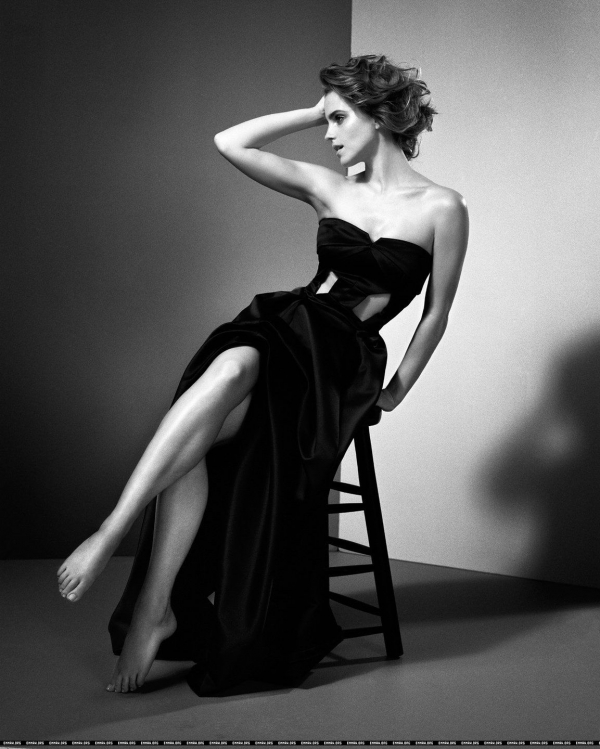 Traits: Adventurous, Energetic, Pioneering, Courageous, Enthusiastic, Confident, Dynamic and Quick-Witted

Dark Traits: Selfish, Quick-Tempered, Impulsive, Impatient, Foolhardy and a bit of a Daredevil.
Birth Chart of Emma Watson
The birth chart analysis of Emma Watson show cases that she is having Aries and ruled by Mars in its full manifestation. Emma Watson's horoscope is neither dominated by her sun sign's ruler Mars, nor by her sun sign Aries. Neptune and Capricorn are prevailing. Among the ten planets Mars is the fifth strongest planet in Emma Watson. She is having a great sense of the arts, she is having very fine tuning with emotional life. She is very inspiring female. Emma Watson is having a healing effect on the other people. People enjoys her company. The core trait of altruism, Emma Watson conveys a good social networking.
Emma Watson is born during a period when the Sun was in Aries. Arians see themselves as consummate leaders. While they are excellent at initiating and overseeing projects, don't rely on them to be down in the pits actually getting the work done. Arians are not afraid of being on the cutting edge of things. Energetic Arians love the opportunities and challenges each new day brings. She I shaving a fire element and the stone that is compatible to Emma's stars is diamond. As the moon is placed in Sagittarius, she travel in her life according to her instinct. The moon's placement is often related to the emotional well being of an individual. As she is king hearted so, she is blessed with the long list of her friends. The positioning of mercury in her birth chart enables her how to communicate with other. You are not one to make decisions impulsively. You prefer to analyze all available data before deciding how best to handle any situation.
As the Venus is positioned in Pisces she possesses beauty of dream quality. Taurus which is little slower makes her hot headed Aries.
Future Predictions of Emma Watson 2019
This year is going to be a bit of an emotional struggle for Emma Watson. There will be plenty of moments for Emma Watson, which will bring happiness to her. Your love life may face temptations, while your opportunities for growth at work soar. In July 2019 your ruling planet Mars is hanging out in Leo giving your love life a golden touch. You will able to get whatever you want from your romantic partner.
A test of patience comes for you during the Saturn retrograde that starts in late-April. Your patience and efforts will pay off. You will gain recognition and approval from your seniors at your professional level. Emma watson's carrer path will be on upswing with lots of achievement in year 2019. The best time to plan for your career path comes around June's Gemini full moon. This will empower you to network with people who can have amazing influence on your future progress. As for your finances , you will make big purchases in year 2019. But you should be careful while investing your money for long term.
The timing around the full moon on May 18th 2019 is beneficial in allowing you to get a draining task done at the office that people are avoiding. In july 2019, With Mars in Aries, you are in store for a very dynamic month. You are able to manifest your goals with little effort in both love and work. In August 2019 some bad luck is unavoidable. In September 2019, Saturn's retrograde will help you to reward yourself. This month will be a vacation month for you. Even if you can only get out of town for the weekend, you may want to make the most of a little time off.
In October 2019, you may feel jaded with your love life. An ex may get a hold of you around 9th October 2109, which will make you little bit distracted and occupied for a short term. November 2019 will a family time for you. You wil love to spend quality time with your love ones. In November 2019 try to do something out of the box that you haven't done before to ensure that you won't get bored. In December 2019, mercury retrograde is having you behave not as smoothly as usual at the end of the year. It is recommended that you make some exciting plans and take advantage of the positioning of celestial bodies in 2019.