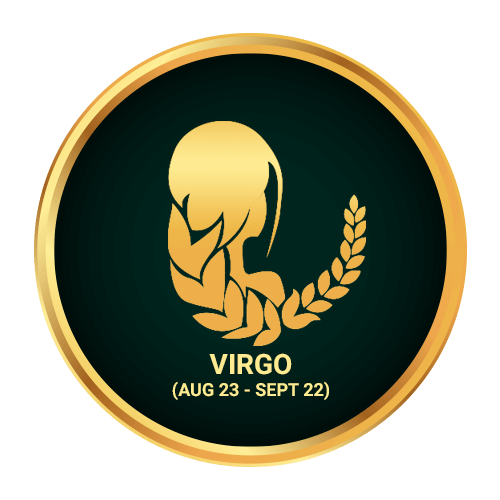 Date range: August 23 – September 22
Element: Earth
Quality: Mutable
Color: White, Yellow, Beige, Forest Green
Day: Wednesday
Ruler: Mercury
Lucky Numbers: 5, 14, 23, 32, 41, 50


Today's Horoscope
Some financial gains are around the corner and will make you happy today. You may make some travel plans with your loved ones. However, stars are not in your favor and you may have to cancel your plans for something important. You need to be pleasurably presentable today as you may be required to make a presentation for your client.
Monthly Horoscope
The month brings in good news related to a new job or an interview result. Time before 20th February is excellent to work on your skills required to get a promotion at office or get successful in a new interview. You may be required to take out some expenses towards some auspicious occasion at home. People related to sports may get good opportunities to excel in their field during the month.
Personal Growth: You get to meet a good mentor who can help you to improve your weak points during the month.
Yearly Horoscope
Overview
The Virgo born will experience a year that lays emphasis on the importance of family. However, travel is on the cards as well and you will find distant relatives and friends becoming an integral part of your inner circle. Even as you discover the importance of family, you will improve communications with your family members and you will become adept at having your way.
Romance
While Uranus was in Aries for the last seven years, you gained new insights into the unpredictability of love and romance and those insights should guide your romantic moves in 2019. Be sure to take some time out to be spontaneous and fun, and you will find your love life enhanced by it. Do not struggle to mold relationships according to your idealistic standards, let your love life take its natural course and you will be pleasantly surprised by the outcome.
Career
In the workplace, 2019 will be all about being a team player. You will be benefited by a greater focus on interpersonal relationships and communications in the workplace and the advancement of your career will be a joined-effort that coincides with the organizational achievements at your place of work. With greater communications with your workmates comes a greater chance of conflict. If you hold your peace and find a way to speak your mind in a non-combative way, you will come up on top.
---
General
Traits
Strengths: Loyal, analytical, kind, hardworking, practical
Weaknesses: Shyness, worry, overly critical of self and others, all work and no play
Virgo likes: Animals, healthy food, books, nature, cleanliness
Virgo dislikes: Rudeness, asking for help, taking center stage
Compatibility
Greatest Overall Compatibility: Taurus, Capricorn
Best for Marriage and Partnerships: Pisces