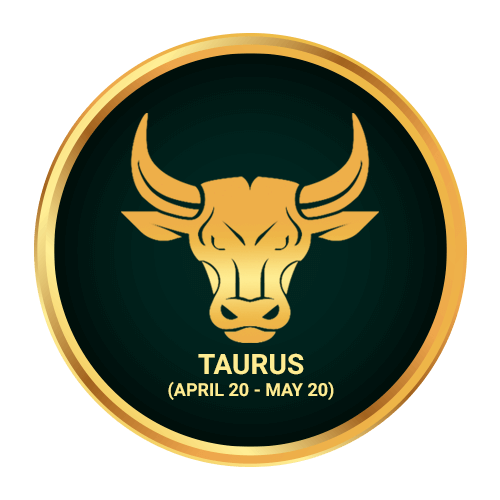 Date range: April 20 - May 20
Element: Earth
Quality: Fixed
Color: Blue, Pink, Green
Day: Friday, Monday
Ruler: Venus
Lucky Numbers: 2, 4, 6, 11, 20, 29, 37, 47, 56

Today's Horoscope
Your good humor helps you get through the day today. You would be able to overcome aggressive temperatures, flaring tempers, and bad mood with the help of your good humor. Moreover, your integrity and honesty would help you take your success to a whole new level today. You would feel the urge to excel in all the spheres of life today.
Monthly Horoscope
You feel an urge to break away from any kind of shackles in life during the month of February. You get to have a long look over your life decisions and even make changes in the near future. Students who are preparing for an exam may find the month to be really good for seeking new opportunities in life. Those who are planning a foreign trip in the near future may find this month to be really helpful. Your career graph may show some stopping points which you need to take care of.
Personal growth: The month asks you to have introspection over your choices made in life and work towards making new decisions.
Yearly Horoscope
Overview
Uranus will be transitioning into your sign on the 6th of March 2019 and it will bring major upheaval. Major life changes will continue to be the norm for the next seven years even as Uranus sticks by you. However, as a Taurus born, challenges such as these are right up your alley. Your feet will remain firmly planted on the ground and you will keep your eyes on the prize.
Romance
While Venus meets Jupiter in Sagittarius twice in the year 2019, it will have a ripple effect for the Taurus born. You will find that your love life is largely positive for the whole of 2019 and while you struggle with major upheaval in your life, your significant other will be a source of encouragement and inspiration.
Career
As mentioned earlier, Uranus will have a significant effect on your life and even your career this year. However, this does not automatically mean major work place drama. You will find changes in your career to be significant yet the struggle will be personal. Foster workplace relationships with care as a team spirit will pull you through tough times. Your ability to put your company agenda above yours will result in substantial rewards. Any career upheaval that you experience will only be an opportunity to grow.
---
General
Traits
Strengths: Reliable, patient, practical, devoted, responsible, stable
Weaknesses: Stubborn, possessive, uncompromising
Taurus likes: Gardening, cooking, music, romance, high quality clothes, working with hands


Taurus dislikes: Sudden changes, complications, insecurity of any kind, synthetic fabrics
Compatibility
Greatest Overall Compatibility: Virgo, Capricorn
Best for Marriage and Partnerships: Scorpio