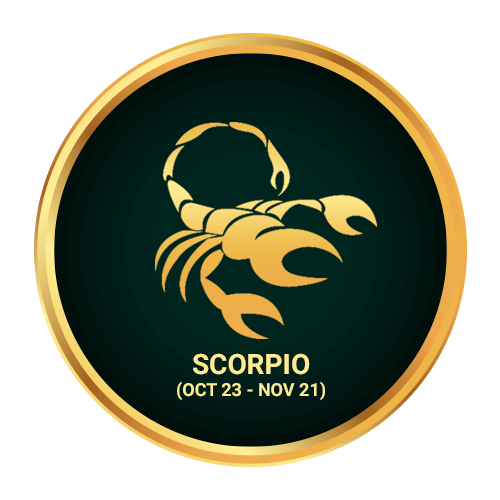 Date range: October 23 - November 21
Element: Water
Quality: Fixed
Color: Scarlet, Red, Rust
Day: Tuesday
Ruler: Pluto
Lucky Numbers: 9, 18, 27, 36, 45, 54, 63, 72, 81, 90


Today's Horoscope
The day would be awesome if you want to meet a new client for your new business venture. You can high on energy levels and can make the most of it for your professional growth. Your parents are happy with your life decisions and are ready to support you in every sense. You may want to visit an old relative today for the sake of your family ties.
Monthly Horoscope
Till 16th of February, you may have to work harder to achieve things in life. You may feel as if people around have only one mission of hurting your feelings. Well, this is not correct and you have to work on your aspect of judging people easily. Over sensitive people may find the month harder as compared to previous one. You also need to work on your emotional self to improve your life condition.
Personal growth: The month presents you with situations where you have to work hard to get desirable things.
Yearly Horoscope
Overview
With Saturn and Pluto in Capricorn which is your third house of communications, 2019 will lay emphasis on words in your life. While you do have trouble expressing yourself and your inability but you at a disadvantage, 2019 will be the year to improve your communication skills. You will find that you are able to better express yourself this year and your new-found ability for communications will greatly benefit you.
Romance
With Uranus in transit, you are expected to experience some major upheaval in your love life, but it's not all bad. A breakup or even a major change in interpersonal dynamics will ensure that you do not continue as the underdog in this relationship. Your new-found communication skills will also ensure you a place at the table of love.
Career
2019 will be time for a break from work, especially at the start of the year. This much needed break will define your career trajectory over the course of the upcoming months. Uranus in Aries brought about a lot of questions pertaining to your purpose in life and in 2019, you will find yourself looking for the answers at your place of work and through your professional endeavors. Uranus in transit, will drive the need for change but it needn't be hurried. Explore within and outside your area and expertise and make informed decisions.
---
General
Traits
Strengths: Resourceful, brave, passionate, stubborn, a true friend
Weaknesses: Distrusting, jealous, secretive, violent
Scorpio likes: Truth, facts, being right, longtime friends, teasing, a grand passion
Scorpio dislikes: Dishonesty, revealing secrets, passive people
Compatibility
Greatest Overall Compatibility: Cancer, Pisces
Best for Marriage and Partnerships: Taurus