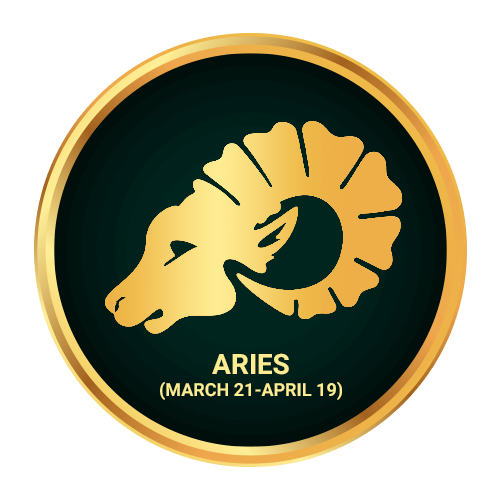 Date range: March 21 - April 19
Element: Fire
Quality: Cardinal
Color: Red
Day: Tuesday
Ruler: Mars
Lucky Numbers: 1, 9
Today's Horoscope
You feel that you should speak for yourself today. Though you are not an outspoken person but today you will have to use your words to express your feelings. The time is NOW and you cannot ignore it. However, try to be a little cautious with the words you use. Otherwise you may be losing some of your cordial relationships.
Monthly Horoscope
You may have to work hard towards your increasing possessiveness. The month may bring some good news concerning your work place. Avoid getting into any kind of debt or spending unnecessarily on useless products. You may even feel an urge to get into new things and learn new skills. The month may be good for working hard to get that promotion in office and getting nearer to your boss. Your career graph may show an upward line as compared to the previous month.
Personal growth: The month offers you ample opportunities to work on your weaknesses and strengthen your strong points.
Yearly Horoscope
Overview
2019 will most definitely be your year. All that is important will work in your favor and you will find new doors opening for you. You are predicted to be at your productive best in 2019 and you will find yourself facing challenges head-on with courage and audacity. The commencement of the year 2019 will be all that you expect it to be with Uranus in your quarters and all the good luck that this planet brings. The remaining 10 months of the year will spell hard work that borders on servitude, but service will make you infinitely stronger.
Romantic
While work will take up all your time and energy, romance will be on the backburner. However, you will need to put in some effort and take out time for your significant other and the people who matter.
Career
As predicted, 2019 will be a year of hard work from beginning to the end, but your labor will be rewarded. Your career is all set for an overhaul in 2019 and even as you go through the challenges of a job change and a widely different career path, your finances will dwindle. However, this is a testing phase in your life and your perseverance will bring you good fortune.
---
General
Traits
Strengths: Courageous, determined, confident, enthusiastic, optimistic, honest, passionate
Weaknesses: Impatient, moody, short-tempered, impulsive, aggressive
Aries likes: Comfortable clothes, taking on leadership roles, physical challenges, individual sports
Aries dislikes: Inactivity, delays, work that does not use his/her talents

Compatibility
Greatest Overall Compatibility: Leo, Sagittarius
Best for Marriage and Partnerships: Libra