NAVRATRI 2021- WHEN IS NAVAMI AND ASHTAMI PUJAN? ALSO KNOW IT'S SIGNIFICANCE
As Navratri is here. The nine-day of worship to Goddess Durga is celebrated in the Hindu month of Ashwin, which falls between September 23 and October 22 of the Gregorian calendar. The month is the symbol of the beginning of shardiya Navratri. Navratri or nine nights denotes the duration of the festival. At Navratri, Hindus around the globe celebrate and worship the nine different forms of Goddess Durga. The nine forms are Shailputri, Brahmacharini, Chandraghanta, Kushmanda, Skanda Mata, Katyayani, Kalaratri, Mahagauri, and Siddhidatri.

Navratri Date 2021,
This year, according to the Hindu calendar, shardiya Navratri will start on October 7, 2021 and end on October 15, 2021.
Ashtami, Navami and Dashami, will begin with the fall of Ashtami on October 13. These are followed by Navami on October 14 and Dashami on October 15.
Depending on the date and time of the happy days, the festival can last eight or nine days. This year, the festival will last 8 days with Tritia and Chaturthi both on October 9th.


Pooja times for ashtami, Navami, Dashami :-
Ashtami Tithi will begin from 9:47 pm on October 12 to 8:07 pm on October 13.
Navami Tithi will start at 8:07 p.m. on October 13 and will end at 6:52 p.m., October 14.
In Dashami, on October 15, Vijay Muhurat falls between 1:59 pm and 2:46 pm, while Aparahna Puja falls between 1:12 pm and 3:33 pm.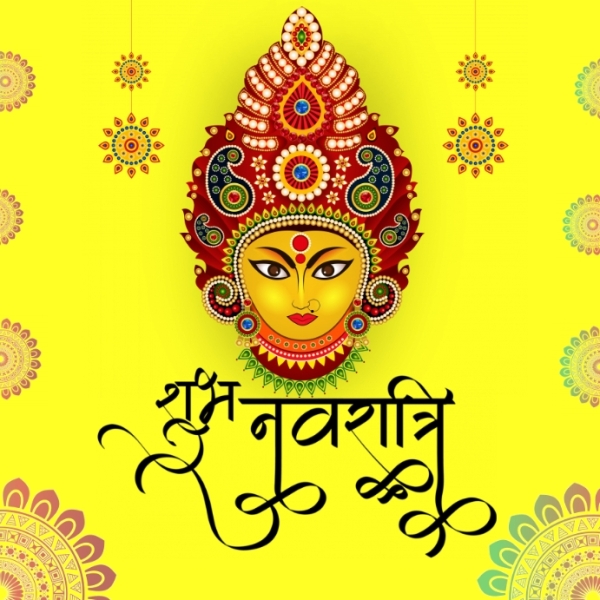 Meaning of Navratri
Devotees worship Goddess Durga with four Navratri fasts each year. The four Navratri fasts are named after the Hindu seasons / months in which they fall: Magha (winter), Chaitra (spring), Ashadha (monsoon) and Sharad (autumn). Among them, Sharad Navratri is the most prominent. For nine days, devotees observe the fast and participate in religious rituals such as reciting the Devi Mahatmyaham and performing puja.

According to Hindu tradition, the Goddess Durga was created by the combined powers of various divinities, including Brahma, Vishnu, and Shiva. With the powers instilled in her by the various divinities, Durga defeated the devil Mahishasura. She is also worshiped as Mahishasuramardini.
Also See - REEVALUATE YOUR LIFE THIS NAVRATRI 2021 WITH THESE MANTRAS - StarzSpeak